Q.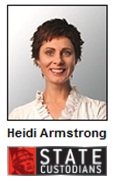 I have recently finished renovating a property which is now on the market and I am now looking for another property to buy and renovate. My first property has been on the market for almost two months and there has been one official offer made, however it is $10,000 below my asking price. I am now worried that my first property will not produce the profit I was hoping for, which will also affect how much money I will be able to spend on this next property. What can I do to improve the offers being made?

A. Renovating for profit can be a tricky process as there is often a fine line between breaking even and making a profit. There are common mistakes people make that can affect the purchase price of the renovated property. As you have already purchased and renovated your first property, you are limited to what changes you can make without spending more money.

One of the biggest mistakes people make when renovating for profit is not thinking of your target market. How big is the house? Is this house suited to a family, a couple or an individual? Once you have a clear idea who you should be targeting, it is easier to create a theme; however this theme needs to continue throughout the whole house. One of the possible changes you can make to your current property without spending a lot of money is the paint colours. Neutral colours are always a safe option as certain colours may be considered gender or age specific. You also need to look at the area your property is in. If there are schools or playgrounds nearby, you may want to target families and ensure the house is child-friendly.

Although there are limited changes you can make to your current property, you can definitely plan ahead before renovating your next property. Research is key when renovating for property. As mentioned above, you need to look at the area you are buying in to see if there are shops, schools and access to public transport nearby. You will also need to budget carefully. When you are looking for a property, make sure you don't overpay for it as it will eat into your potential profit when you re-sell. Also make sure you plan out the renovation and the costs involve even before you begin. This way you know exactly what you can afford and you will be less likely to go over the amount you have set aside. The Ask Heidi blog "The Biggest Renovating for Profit Mistakes to Avoid" outlines other common mistakes people make that can affect the amount of profit you could make.