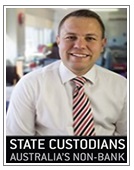 Q.
I am looking to renovate my first investment property, but I do not have a large amount of money to spend. What are some ways to maximise my renovation project with a minimum budget?
A.
Overcapitalising is a major issue for many renovators as they end up spending more than they would make with the resale. There are several simple ways to help keep costs low without losing style.
• Focus on one project
If you start several projects at once, it can become overwhelming and result in a lot of stress. Also, if something unexpected comes up, such as an illness or loss of work, then you may have to sell a half-renovated property which will hurt your sales price. By breaking up the renovation and working on one project at a time, it will help reduce the risks of overspending and keep stress levels low.
• Prioritise first impression appeal
First impression appeal is extremely important to attract potential buyers. One of the good things about renovating the front of your property is that you can make it look like you've spent more than you actually have. Some low cost renovation ideas include: coat of paint, new letterbox, prune the garden, new house numbers and solar lights.
• Handy apps
There are plenty of free phone apps available that can be extremely useful when renovating. Whether you need to find the right shade of paint or create a floor plan, you can find what you need using your phone.