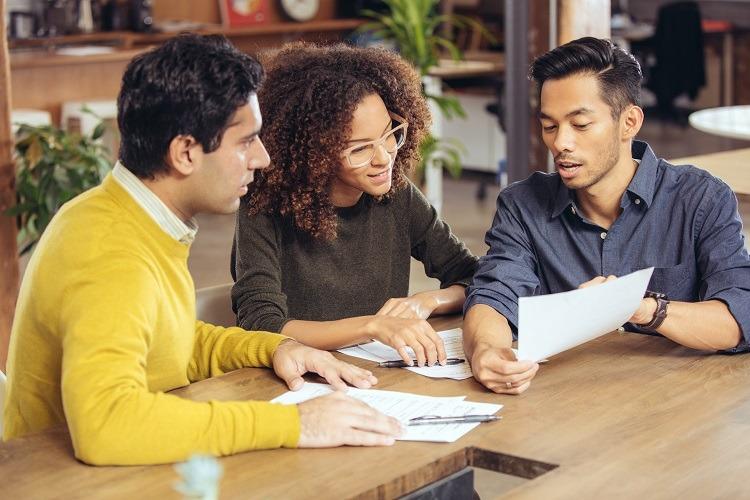 Finding it hard to juggle too many repayments or stuck in the middle of many small debts that are hard to manage? It may be a good idea to consolidate all your debts into a single loan by refinancing your home loan, if you score yourself a good deal.
While many credit providers may claim to make you debt free instantly with their loan deals, don't fall for the touts and analyze the long and short term costs associated with refinancing before you take the call.
Should I refinance my home loan?
If you find yourself struggling with more than three debts (credit card, personal loan, car loan and home loan) or constantly find yourself borrowing money from your parents and friends to pay off other people, it is time you take stock of your financial situation to get debt free, faster. Refinancing your home loan to include all your other loans can help in the following ways:
Lower interest rates. While credit card rates are unusually high, home loan deals are available at interest rates as low as 4% (Compare home loan deals here for best rates).
Keep easy track of your repayments, by paying one single monthly installment.
Using equity in your home
to consolidate all your debts under your home loan can be a smart strategy to pay off short term debts at lower interest rates. Most lenders will stretch your home loan to up to 80% of the value of the home (and even more if you are ready to pay LMI or Lenders Mortgage Insurance).
Grab your free property report
to get an estimate of your property's current value.
The cost of refinancing
Like all good things in life, refinancing comes at a cost. Usually, an exit fee will be applicable as well as the application fee, brokerage fee, lender's fee and government duties and taxes for the new loan.
While you may be paying a lower rate of interest on your credit card debt once you refinance, stretching it over 30 years means more interest, unless you make additional repayments to clear out the debt faster.
How to refinance?
In case you have decided to refinance your home loan, speak to your lender for a better rate or
contact an expert mortgage broker
who could suggest the best deals for you.
Compare several home loan deals online to choose the best rates
, term and features in your loan.
Read here for top features you must shop for in your home loan
.
Sammy took a home loan of $350,000 (at 5.5% interest rate for 25 years) few years ago, and makes a monthly repayment of $2149.31. Last year, he took a loan of $20,000 (at 9% interest rate for 5 years) for buying a car and makes a monthly repayment of $415 against the car loan.
Few months back, Sammy lost his job and has been surviving on his savings and credit card. By only making minimum payments against his credit card, he has a debt of $20,000 (10% interest rate) on the card, and is now finding it difficult to meet all his repayments, even though he has found a new job.
As suggested by Sammy's friend, he contacted a mortgage broker at
HashChing
and consolidated all his debts into a new loan at a lower interest rate of 4.79%, bringing down his monthly repayments substantially. However, with the loan term extended to 30 years, Sammy would end up paying much more interest over the life of the loan, unless he makes
additional repayments to pay off the loan faster.
Some tips to avoid the pitfalls
Assess your situation. Will consolidating your debts help get your finances on track? When you refinance, an exit fee on your existing loan and other fees such as application fee, broker's fee, lender's fee and other duties become payable. The total cost may leave you in a worse situation than your existing one.
Do not fall for shady brokers and credit providers. Only deal with registered mortgage brokers and credit providers. Put your guards on if the broker or credit providers ask you to sign blank documents, offer to get you out of any bad debt situation, ask you to provide false information or tell you to sign without reading the paperwork.
Before going out shopping, negotiate a better rate with your existing lender. Having lower repayments on your existing home loan can mean more cash flow to pay off other debts.
Maintain financial discipline to avoid incurring debt again. Merging your existing debts into a single loan means freeing up the borrowing capacity on your credit cards, and the urge to spend more.
Create a budget and make additional repayments to pay off the debt faster.
Refinancing your home loan to consolidate your debts undoubtedly helps save money by keeping track of payments and offering a lower interest rate, provided you make additional repayments to pay off the loan quickly. However, not assessing refinancing costs can cost you dearly in the long run.
---

Atul is the founder and CIO of HashChing - Australia's first marketplace for pre-negotiated home loan deals.
Before starting HashChing, he was successfully running his own digital agency serving small to medium size enterprises. He is passionate about digital transformation of traditional business models and has been helping clients in strategising, building and launching online products since last 9 years.
HashChing is a FinTech business which is transforming the way Australians get their home loans and has been featured in the national media multiple times.