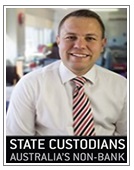 Q.
My partner and I are trying to purchase a property, but we are finding that the market is extremely competitive and we have missed out on several properties that we've loved. It seems like everyone is one step ahead of us - how can we be one step ahead in the market?
A.
Research is extremely important when purchasing a property, but you may also find that knowing the right people in industry can also be extremely useful. Although a real estate agent works for a seller, it doesn't mean you can't use their skills and expertise to your advantage. Remember, the agent wants to sell their properties and to an extent, this could give you an upper hand. Have a good relationship with a real estate agent can be advantageous for many reasons. These include: access to off-the-market deals, be first to hear about new properties, first chance to make an offer and access to someone who has in depth knowledge about the industry. So how can buyer's get on a real estate agent's VIP list? Open houses are a great way to meet several different agent's as you can exchange information with them directly. It is also not a bad idea to keep in contact with several agents as this will give you even more exposure to properties on the market. Some tips to remain on an agent's VIP list include:
• Don't waste their time with unreasonable offers
• Don't sneak around behind the agent's back and make secret meetings
• Know what you want, don't keep changing your mind.
• Don't occupy an agent's time if you are not ready to buy.