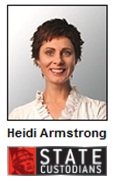 Q. I recently bought a property at auction, but when I went and spoke to my lender, they said they could not approve me for a home loan due to the state of the property. I don't want the same thing happening to me next time, so what condition does the property need to be in for a lender to find it suitable?
A. It is extremely important to note that before you make an offer on a property, you need to have organised both a pre-approval and property inspections.

A pre-approval will give you an indication of your borrowing power and will enable you to confidently shop for a property, knowing you are conditionally approved for a loan. We have had customers who have purchased a property at auction without a pre-approval and have then found out they cannot afford the purchase price and have been declined for a home loan.

Lenders also need to be able to see that the property is in a reasonable, sellable state. This is done by having the property valued and inspected. If the valuer comes back stating there is damage to the property such as cracks in the foundation, you need to show that you have the funds available to make the repairs.If you do not have the money, then your home loan application may not be approved. So, before you decide to make an offer on the next property you find, make sure you speak with your lender, organise a pre-approval and a valuation.