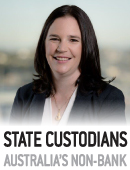 Q.
Is there a way to find out how quickly properties are selling for around a certain area? We are ready to sell our property and want to know what we can do to attract potential buyers and sell the property quickly.
A.
The property market is very hot at the moment, so it is a good time to put a property on the market. However, there are certain things you can do to attract the right type of buyer who is willing to pay the price.
Firstly, pricing the property is extremely important. If you price too high, you may miss out on buyers and if you price too low, you could be missing out on extra money. Speak with a local real estate agent who has a lot of experience with the local area and knows about past sales. You can also visit open houses and auctions around your area to see what they are pricing for.
Secondly, you need to market the property to the right type of buyer who would find the property appealing. For example, if you have a 2 bedroom house with no backyard, it may be more appealing to young couples whereas a large 4 bedroom house with a large backyard and schools nearby may be more attractive to families with kids.
Finally, you need to make sure that you have the perfect ad. If you are advertising online, you only have a short amount of time to attract buyers who are browsing. You need to make sure that the ad jumps off the page and catches the buyer's eye. Photos need to be of high quality and give an accurate overview of the house. For example, you don't want to put photos of beachside cafes and shops if they are a 20 minute drive away.