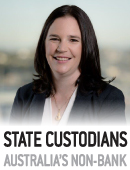 Q.
I own an investment property and am looking for ways to save on maintenance. Do you have any tips on how I can reduce expenses without compromising my relationship with the tenant?
A.
There are many ways you can cut down on costs around the property to help increase your rental income and keep more money in your pocket. You could offer additional maintenance services, such as mowing and garden maintenance. This way you can charge more for rent and by doing the work yourself, you save on paying someone else to do it and the property also stays well maintained.
It is also important to fix any maintenance issues or repairs straightaway. Small problems that aren't fixed often become big, expensive problems. Get multiple quotes for any repair work. Analyse and consider what each quote is offering to provide. Finally, create good relationships with tradespeople. If you can develop a good friendship, it may give you advantages down the track.