Q. Ma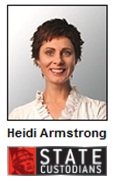 ny investors I know are against allowing pets in their investment properties. But, I keep hearing that it makes a property more attractive to tenants. If I do decide to make my property pet friendly, are there any conditions I am allowed to make to help cover damage costs?
A. The great thing about owning your own investment property is that you have control over who lives there. If you do decide to make your property pet friendly, there are certain provisions you can include, however, the tenant will need to be made aware of them before moving in.

You can ask to see the pet before choosing the tenant. Although animals are not all the same, there may be certain breeds and ages that could be more inclined to cause damage. For example, if the tenant has a very active dog, it may not be suitable for them to live in a house with no yard. You could also increase the rent or bond. Not all investors have pet-friendly properties, so you would be offering something extra. Also, by increasing the bond, the tenants will know right from the start that they are responsible for any damage costs.