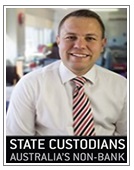 Q.
My brother and I are looking to move out of home and purchase a house together. What type of expenses do we need to save for and how much should we put aside?

A. Moving out of your parent's house and into your first home is a big step and is not cheap to do. Not only will you need to be prepared for the upfront costs, but you will need to know if you can afford the ongoing costs too.

When it comes to purchasing a house, there are a number of expenses you should budget for:

• Home loan fees: Depending on which lender you choose, you may be required to pay some extra fees such as an application fee or annual fee. Make sure to keep these factors in mind when you are comparing lenders to see if it will fit in your budget.
• LMI: Borrowers are required to pay Lender's Mortgage Insurance (LMI) if they borrow over 80% of the purchase price. This fee may not be an upfront expense as you can usually add it to the loan amount; however, it could be a few extra thousand dollars. So, if you are able to put more funds towards your deposit, you may be able to save a bit of money.
• Stamp duty: The amount of stamp duty you will pay will depend on what state you purchase in as it is determined by the state government. However, some exemptions do apply, so make sure you check with the state government to see if they apply.
• Pest and Building inspection: Inspections can provide reassurance that you are not buying a pit. Although they are not compulsory, it is a good idea to have one done.
• Mortgage repayments: Although a lender will conduct their own assessment of your situation, it is important that you can establish whether you will be able to afford the repayments. Think about your goals and plans for the next 10, 20 and 30 years to ensure a mortgage will be affordable.