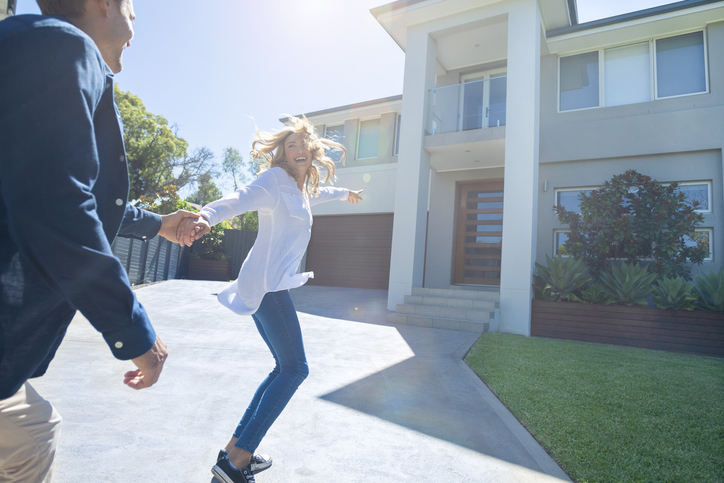 Your home is one of, if not the biggest investment you will ever make in your lifetime. Homeownership builds wealth, as the value of your home — often referred to as equity — increases over time. Did you know that the equity of your home holds power that can help you grow your wealth further?
What is home equity?
Home equity refers to the difference between the current market value of your property and the balance of your mortgage. Think of it as the portion of your home that you actually own.
There are two ways that you can gain an increased stake or equity in your home. When you pay off your home loan, you are effectively increasing the portion of your property's value that you own. Boosting your property's value also increases the equity you have in your home.
Building wealth through equity
Your property is an investment — it has a value which you can increase over time. However, unlike investing in stocks or saving in a deposit account, the value your home has is locked up and is not immediately spendable.
However, as you build equity in your home, you unlock opportunities for you to grow your wealth even further. With greater equity, you will be able to use it to fund other investment ventures.
Tapping into your home equity
As mentioned earlier, you increase the equity you have in your home as you pay off your mortgage. If you have built up a large enough stake in your home, you can use your equity, or part of it, to go towards another big purchase.
However, it is crucial to note that banks and lenders have different rules when it comes to accessing your equity. If you intend to use your equity to fund your property investment, for instance, there are a few rules and calculations that must be done to determine the "useable" equity. You can use this equity as deposit to buy your second property.
You can also access the equity of your home by refinancing. When you refinance, your home will be reassessed by your chosen lender. If the value of your home increased since you have purchased it, you will be able to take out the difference as a loan.
Your banks will have limitations on the amount of equity you can access. Bear in mind that in total, you are only allowed to borrow 80% of your property's value. Going over this loan-to-value ratio will result in you being charged lender's mortgage insurance (LMI).
Take this example: If your home has a value of $600,000, and your remaining balance on your mortgage is $250,000, then the equity you have in your loan is $350,000. Will you be able to use 100% of your equity to get a loan? For you to determine the accessible equity, you have to find the difference between the 80% of your home's value and your outstanding balance.
($500,000 x 80%) - $250,000 = $230,0000
In this sample, your lender will be able to help you access $230,000 of your $350,000 equity. If you go over this amount, you will be charged for LMI.
Take note that there are certain risks associated with tapping into your home equity to borrow or to fund your next property purchase. It is, then, a must for you to reach out to a professional who will be able to present you with options and look into your current financial health. Reach out to a mortgage specialist today by going to Your Mortgage Broker site.