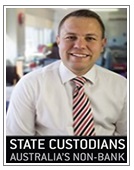 Q.
I have friends and family who always receive a significant tax refund without going to an accountant. How can I make the most of my tax return this year and what can I claim?
A.
Filling out your tax refund may seem like a tedious task but, if done right, it can help minimise your taxable income and also give you a sizable lump sum payment.
• Collect receipts It may feel like an annoying task trying to keep track of all those small pieces of paper, but they are vital if you are going to make tax claims. You may find it easier to keep a soft copy of all of your receipts on the computer so they are all in one place come tax time.
• Investment property claims If there are repairs and maintenance issues you need to complete for your investment property, now is the time to do it. As a property investor, you are able to claim certain expenses on your investment property. But if you wait until after June 30 to do the repairs, you will have to wait until next year to claim it.
• Health insurance The Medicare Surcharge is an additional tax that is chargeable for taxpayers who earn above the threshold and do not have private hospital cover. In order to avoid this surcharge, you can take out private hospital cover with an excess of $500 or less for singles or $1,000 or less for couples/families.