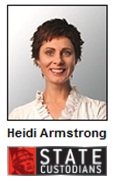 Q. My friend and I have been renting together for a couple of years and we are thinking about purchasing a house together. We have been friends since we were kids and I trust her enough to share ownership with her, but she has also invited her friend, who she is really close with, but I don't know that well, to be part owner as well. I am worried that since this is such a big commitment, should I buy a property with someone I don't know?


A. Property co-ownership can be a great as it can eliminate some of the financial pressure, but you need to be able to trust the other co-owners since it is one of the biggest purchases you will probably make in your life. If you are feeling wary about the third person, make sure you take the proper precautions to manage the risks. Firstly, before you start house hunting or apply for a home loan, sit down together and discuss what everyone's ideas and goals are. What type of property do you want? If this is going to be an investment property, what tenants do you want to appeal to? By working all these details out beforehand, everyone will know what the plan is and will be on the same page.

Written documentation is also very important. You should get every agreement and decision written down and signed by everyone. This will not only protect you in case things go sour, but everyone will know what they are entitled to.