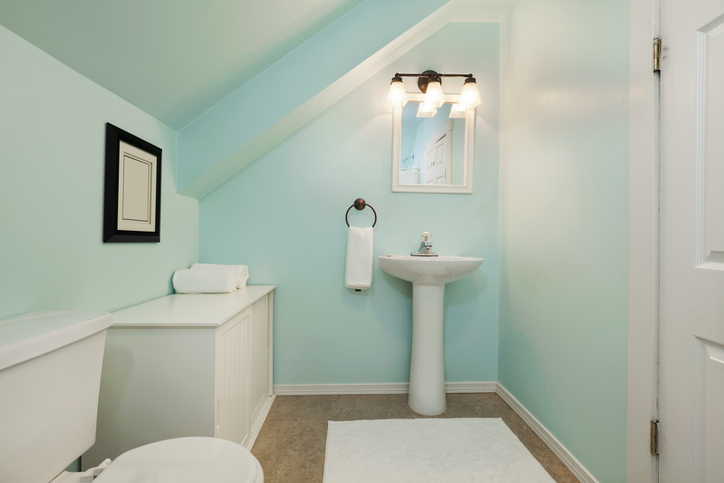 The bathroom is, perhaps, the only room in any house that most people take for granted. It might seem hard to grasp at first, but the bathroom is actually where you usually start and end your day — having a small bathroom is no excuse for you to disregard its importance in the house.
Updating your bathroom allows you to give your home a fresh vibe. It can also boost your home's value, which is crucial if you are eyeing to sell it in the near future.
Here are some of the things you need to know in renovating your bathroom and maximising its space:
Assessing how much a bathroom reno costs
A study by the Housing Industry Association in 2018 found that an average bathroom renovation in the country costs around $17,500. Take note that this is just an estimate — the cost of your renovation project will ultimately depend on what you want to do with your bathroom.
If you are going after a complete overhaul, expect your bill to go over the average cost to as much as $20,000 or even higher. Structural works like plumbing, installing underfloor heating, changing the floor layout, and making room for skylights or windows would cost you even more.
However, updating a smaller bathroom would likely only cost you around $5,000 to $10,000. If you are only after some cosmetic touch-ups like changing the room's fixtures, the costs might even go lower.
Also read: 7 tell-tale signs that your house needs renovation
Making the most out of the space
Just like any other room in your house, you can easily create an illusion of extra space in your bathroom by following some tricks.
One strategy is to use larger tiles and patterns. Using bigger sets of tiles will lessen the visible lines and grouts, tricking the eye into seeing a broader space. Tiling all the way to the ceiling also gives the room some height.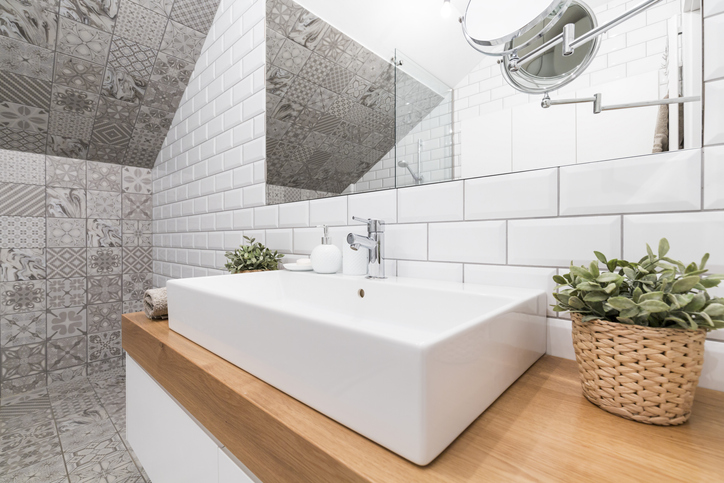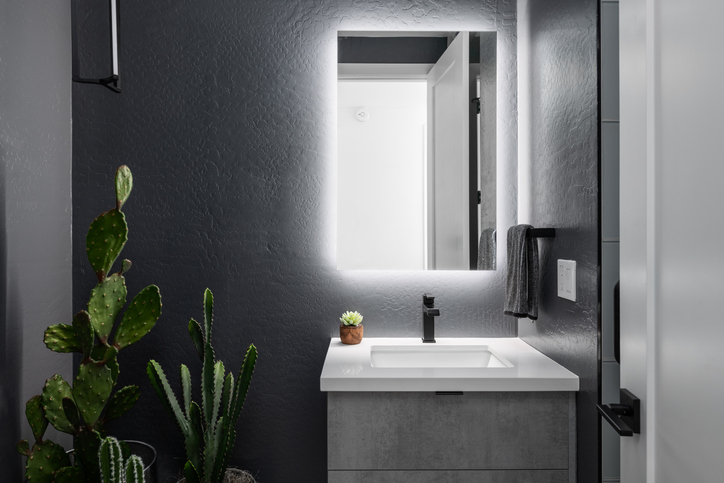 While going after a light colour scheme is ideal in making the room appear larger than it is, you can still add a little bit of colour to your bathroom as long as you follow the 60:30:10 rule. A third of all the tiles you intend to use should complement the primary colour of your bathroom. The remaining 10% is reserved for the accent or feature colour.
You can also use mirrors to create an illusion of space. A floor to ceiling mirror is a tried-and-tested way to achieve this. Other cuts or shapes will do as long as it is big enough to occupy a portion of your bathroom wall. You can even get mirrored cabinets.
Frameless glass shower screens will also do the trick in making the room seem more spacious. The key here is to make sure that you lessen the visual barriers and breaks that you get when you install the typical shower doors.
In terms of lighting, consider installing recessed lights. You can also add under-cabinet lighting to brighten the room further. Do not forget to allow for plenty of natural light by strategically placing windows near the ceiling.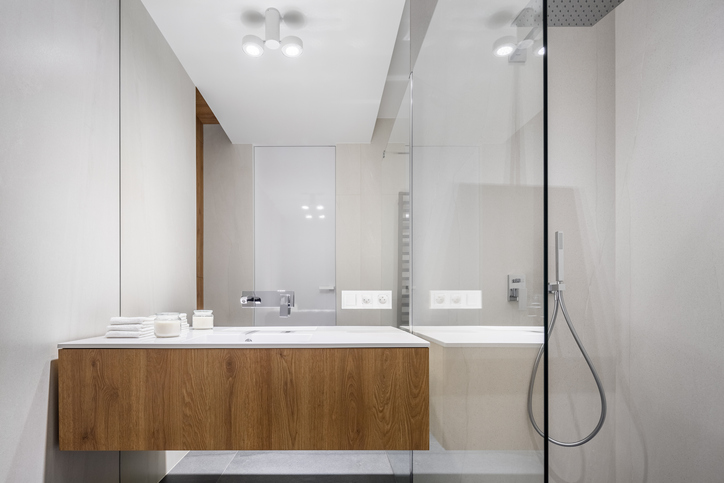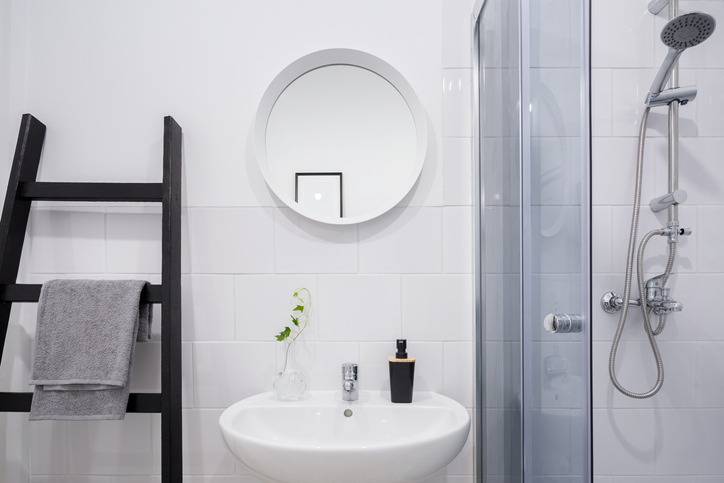 For your basins and taps, try wall-mounted or wall-hung ones. A wall-mounted vanity will also free up some floor space.
If you have drywall, you can use recessed shelving. You can also try getting open shelves that you can utilise to store your frequently-used bathroom items. If you want cabinet shelves, make sure that you place them higher than your open shelve space.
Repositioning the door to swing outward is also one of the tricks that can instantly create space in your bathroom.
These are just some of the tricks that can help you renovate your small bathroom and make it look and feel bigger than it actually is. You can let your imagination run wild and use these tricks to come up with ideas to personalise your bathroom space. Be sure to consult a professional to help you minimise the work and the costs required to complete your bathroom renovation project.