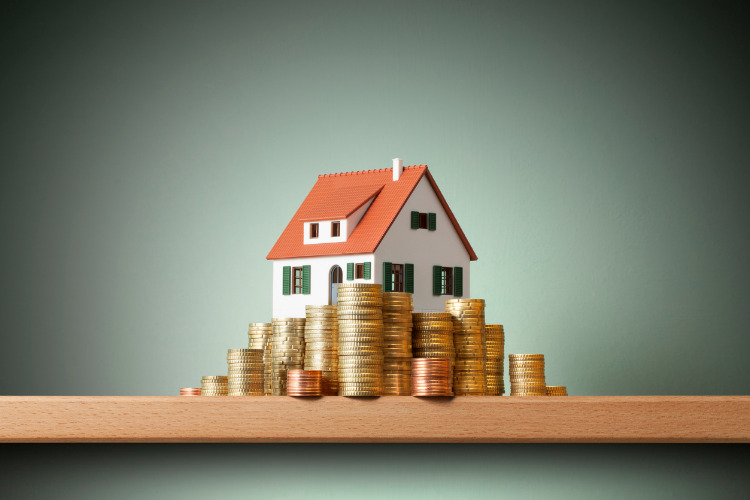 Have you noticed that ever since the digital payment revolution, it's easier than ever to spend money? The pain and emotional torment of using cash has been greatly reduced, but speedy spending through credit cards and tap-to-pay systems ironically have bills shooting to new highs.
In fact, the 2019 statistics from Reserve Bank of Australia may have you reeling in shock — the average household debt as of March of that year was 189.7 times the average disposable income. And, ABC's Australia Talks National Survey, also from 2019, had 90% of 55,000 respondents rate household debt a problem. From these, 37% were struggling to pay off their own debts.
It's a stressful situation and if your circumstances also have you struggling to meet minimum repayments, you may be researching what options are available to get you back onto solid financial footing.
Should you consolidate your debts?
Debt consolidation is a good choice if you're struggling to make ends meet with multiple debts that may include credit cards, student loans, car loans and personal overdrafts. In an ideal scenario, this would mean reducing the number of monthly payments, paying a lower interest rate overall to save money and dealing with just one lender.
This sounds perfect on paper – and for many, it can be the ideal solution. You not only reduce the amount of interest you're paying, but you can also lower your monthly outgoings.
However, you need to make sure that restructuring your debts will be in your best interests. Interest rates will likely be far lower in a mortgage than in a personal unsecured debt, but there are fees to be aware of.
Potential costs can include application and legal fees or penalties for paying off your loan early. It's a good idea to check what these are with each lender, so you can weigh up costs against savings to assess the implications.
Keep in mind that there are other options for refinancing, but they can be risky. Some companies may lure you in with promises that are either impractical to keep or completely untrue. For instance, don't fall for advertisements that promise to get you out of debt, quickly and completely, regardless of how much you owe. It's a good idea to check whether the company is operating legally via ASIC's professional registers or find people who have gone through a similar situation and are able to offer you sound advice.
Choosing to refinance to consolidate debt
Refinancing to consolidate debts is a popular option to make your multiple loan repayments more affordable. Your existing debts and mortgage get combined into a new home loan so that you're making a single payment each month.
Now here's the big consideration. Just because you've successfully received a home loan in the past doesn't automatically make you eligible for a new one. Essentially, the entire process starts from scratch so if you now have bad credit, where you didn't before, things might not be as straightforward.
This is where working with a mortgage specialist is so important, as we can assess your application and ensure we place your loan application with a lender who has loan criteria and policies that suit your specific situation.
Your savings, equity and credit history are all assessed in the process of refinancing. More often than not, refinancing with bad credit can lead to high interest rates, but don't get discouraged; even a higher mortgage interest rate will be far lower than the sky-high rates you're currently paying on your credit card of personal laon, so let us crunch the numbers for further analysis of your financial situation.
What do you need to watch out for?
It's important to consider your lifestyle and borrowing needs prior to making any big financial decision. Before consolidating your debts, make sure you are able to afford the new repayments and don't forget to factor in potential costs as mentioned above.
Avoid risky behaviour and don't accrue more debt after you've decided to consolidate through refinancing.
It's a good idea to think ahead. Are you happy to refinance your home loan if it means it may take longer to pay off?
Also consider your family situation. Have you had a child since you last applied for finance? Are you or your partner on maternity leave? This may affect your application, so be sure to bring this up with your broker at your mortgage appointment.
How to choose the right lender
The key to refinancing is choosing the right lender who can give you solid professional advice. This means shop around to see what offers are available to you — something that our team at Your Mortgage Brokers can do for you on your behalf.
Put your trust in someone who will take your financial circumstances into account because refinancing a mortgage should not be taken lightly. The idea is to consolidate all of your debts into one low-rate mortgage so you can have just one monthly repayment and eliminate all that stress.
Don't settle for less. If you have any questions, we here at Your Mortgage will gladly answer your questions and give you the guidance you need to come to a decision.
What you need to make refinancing easy:
Personal identification eg. passport, licence
Two most recent payslips
Two years' tax returns (if self-employed)
Statement of any outstanding debts or liabilities eg. credit cards, personal/car loans
Records of living expenses
Records of any assets eg car, boat, property
Most recent mortgage statement or rental receipt