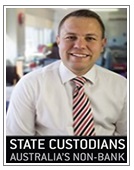 Q.
Trying to buy an investment property in the CBD area has become extremely hard. We are thinking about moving towards more regional areas, but are there any significant risks in doing so?
A.
Investing in properties in regional suburbs can provide strong returns for investors, however, it is vital to find an area that has a healthy economy and a range of drivers that are going to provide a strong future for the town.
So, before jumping in an investing in a regional suburb, invest time into researching the area thoroughly. Some factors you may need to consider include:
Natural disasters: Even though most areas in Australia are exposed to some type of extreme weather throughout the year, there are certain areas that are more prone to one or more disasters. So, it is important to ensure that if you do invest in these areas, that it also has a strong economy, population growth and employment prospects.
Industries: Even though there are some industries, which can boost an area's economy significantly, it is safest not to rely on the one industry. Because although it may have a great impact on property, if that industry closed down, the area could become deserted and it may be very difficult to rent or sell your property.