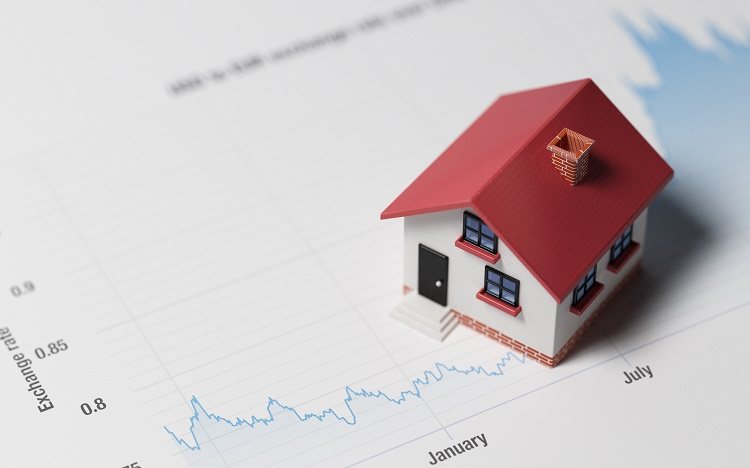 New research has revealed that the majority of recent first home buyers in Australia would be comfortable even if their mortgage was subject to multiple interest rate rises.
According to the 2015 results of the annual First Home Owner Survey conducted by Mortgage Choice, which surveys the opinions of first home buyers who made their purchase within the last two years, more than a quarter of respondents said interest rate increase of up to 4% would be something they could afford.
According to the results, 25.3% of first home buyers could accommodate interest rates rising that high, while another significant portion could handle rates rising by half that amount.
"A further 36.8% of surveyed respondents said they could afford at least a 2% increase in interest rates," Mortgage Choice chief executive officer John Flavell said.
"Given that interest rates generally rise in increments of approximately 25 basis points, the majority of first home owners believe they could comfortably afford at least eight interest rate rises," Flavell said.
The fact that such a high proportion of first home buyers claim they could comfortably handle multiple interest rate rises is also reflected in the proportion of people who said they have considered refinancing their loans after recent rate rises.
As of 20 November interest rate rises from as many as 15 lenders came into force, yet more than half of respondents, 59.1%, said they hadn't considered refinancing.
"While some first home owners would no doubt have been quick to review their mortgage following the recent rate movements, the vast majority are comfortable in their current product and rate," Flavell said.
The fact that so many first home buyers are comfortable with their current mortgage requirements could also explain why the popularity of fixed-rate home loans has entered a downward spiral recently.
Figures released earlier this month revealed that fixed-rate loans accounted for only 13.88% of all loans written during October, the lowest level in four years.
Fixed-rate loans accounted for 14.41% of loans in September, and the drop over October marked four straight months of falls.
Rebecca Hona, mortgage broker with wHeregroup, said she could understand why borrowers were moving away from fixed rate loans and said it might not be the best time to do so as speculation mounts a Reserve Bank cut to the official cash rate could be on the way.
"We have seen some clients recently come to us looking to fix, but I don't think fixed rates are going to make a real c
meback anytime soon," Hona said.
"I'd say people are thinking, 'Why should I fix when variable rates are lower than the fixed rates on offer and there's a chance the RBA could cut the cash rate again which could be passed on to me?'" she said.
"If the RBA does cut the cash rate it's unlikely lenders would pass on the full cut, but I think borrowers could expect 10 to 15 basis points passed on to them."
Hona said people considering fixed-rate loans should also keep in mind that regulatory changes by bodies such as the Australian Prudential Regulation Authority (APRA) have removed some of the sheen fixed-rate loans once had.
"I think another reason they've come off the burner is because of changes to how servicing for fixed rate loans is calculated," she said.
"It used to be that that you could fix your loan for three to five years and that rate would be used to calculate your serviceability for the life of the loan, which was a bit of a loophole people were using. But now with the APRA changes that have come about recently, that's no longer possible."
While it seems that the majority of home buyers aren't considering changing their loan conditions, Joe Sirianni, director of broking firm Smartline, said it might be a good time for people to consider making a move if they had an interest-only loan.
"Right now, with the rates the way they are I think you'd be better off reducing some of your debt by paying off some of the principal," Sirianni said.
"It's a matter of affordability, but… I'd be saying do it if you can afford it, and if you can't afford it with rates like they are then you probably need to have a look at what you're doing."
While the fact that so many first time buyers are laid back about the impact that interest rate rises could have on them might seem like they are taking the current low interest rate environment for granted, something RBA deputy governor Philip Lowe expressed concerns about earlier this year, Flavell said the research shows the majority of first home buyers know how lucky they have it at the moment.
According to the survey, 56% of first home buyers are currently taking steps to take advantage of the low interest rates on offer currently.
"The majority of first home owners are so comfortable with their current mortgage rate that they are actually making additional mortgage repayments each month," Flavell said.
"Of those first home owners making additional repayments, 63.4% said they contribute as much as they can afford to their mortgage each month.
"This just goes to prove that the majority of first home owners are diligent and savvy with their money. They understand that interest rates are sitting at historical lows and as such, are keen to pay off as much of their mortgage as possible while their rates and monthly repayments are low.
"First home owners are acutely aware that interest rates will rise eventually, so they are keen to make hay while the sun shines."
New research claims the majority of recent first home buyers could handle multiple rate rises, but are they getting too used to interest rates at record lows?