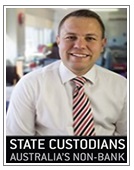 Q.
I am interested to know if interest free deals are included when I apply for a home loan. Can they affect my chances of getting a home loan or are they left out of the assessment?
A.
Many consumers take out interest free finance without realising that it is actually a loan. You are still borrowing money for a purchase and then making repayments, even if the initial period is interest free.
When you submit an application for an interest free deal, the finance company will access your credit file and will leave a hit on your file. This means it could have an impact on your home loan application as lenders will be able to see this enquiry and will include the debt in their assessment.
Therefore, before applying for a home loan, you should try and reduce the amount of debt owing as much as possible and try to avoid applying for an interest free deal before submitting a home loan application.