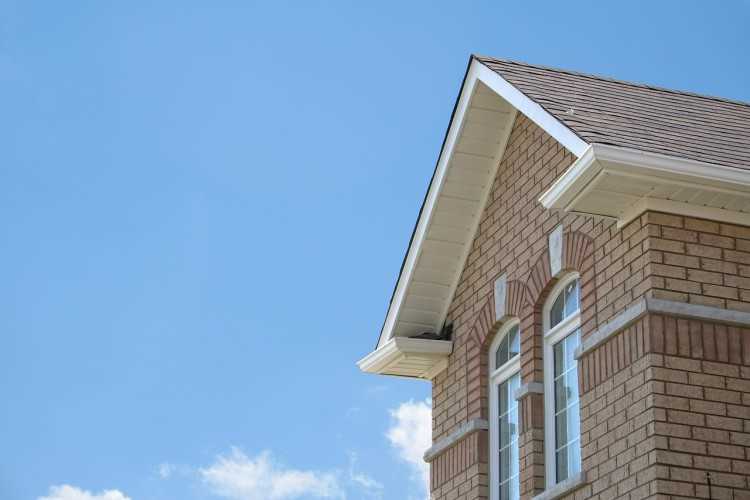 Knowing the housing market is a key factor in being an informed buyer – no one wants to be left out to dry by paying thousands of dollars more than they had to, or on the hook for a mortgage they could have avoided with a little patience. But how can you take the temperature of a market for yourself?
Using commonly available data, we'll walk you through how to examine a housing market for signs of cooling and suss out whether it's the right time to buy, sell, or hold off on either for the time. For this walkthrough, we'll be looking at the Sydney housing market between September 2016 and September 2017. It has shown signs of cooling for nearly a year, although a key metric – price growth – has only started to falter over the past few months.
Where else should you look? If you want to gauge the rate of cooling, here are six indicators you can follow:
1. Clearance rates
Clearance rates are a key measure of market health, as they indicate buyers' willingness to purchase and sellers' willingness to sell.
The clearance rate for houses now averages roughly 62% since the beginning of the financial year, according to the Domain Group. This is a significant decrease from the 72.9% clearance rate recorded over the same time frame last year. Units have shown an average clearance rate of 66% since the beginning of the 2017 financial year, down from 74.2% during the same period in 2016.
Meanwhile, Sydney's outer suburbs recorded auction clearance rates below 50% this past week, and overall preliminary clearance rates in Sydney were lower than 70%, which is well below the previous year's rates.
2. Price gap
The gap between the price a house or unit sells for at auction and the reserve the vendor has on it can be a very good indicator of demand. A smaller positive gap often indicates softer demand.
One way of testing the significance of gaps is to determine if they occurred at or before auction. If they occurred before auction, then the significance of the indicator is diminished because selling prior to an auction often means the agents didn't think there would be the strong demand and frenzied bidding that pushes prices up.
But the gap can also be explained by underbidding, which happens when agents put forward a price that is likely to be significantly lower than what it is likely to sell for. This can create a large gap between the reserve price and sale price.
Right now, the market is registering big gaps. For example, a six-bedroom mansion at 33 Pymble Avenue, Pymble, sold for $5.7m, about $200,000 above the agent's price guide. While there was no suggestion of underbidding for this property, the price gap is noteworthy.
Just how many houses and units are now selling before auction? According to the Domain Group, it's a lot. There was a 33% jump at the start of the month in pre-auction sales in Sydney, and about 145 sales were made pre-auction, up from 109 in the previous week. Over the second weekend, the level surged again to 148 pre-auction sales.
3. Listings and speed of sale
Listings matter a great deal to agents. When they fall dramatically, less property is sold and agents' earnings are diminished. At the same time, when listings rise, it's usually an indicator of more stock. When supply outstrips demand, prices usually soften.
Sydney residential listings rose 5% in August of 2017, according to SQM Research, taking the total number of properties for sale to 27,614, or about 12.4% higher than the same time the year previous.
How long listings remain available can also help market watchers gauge demand. In Sydney, a house is now on the market for 52 days, down six days from the same time in 2016. But selling a unit will take longer: 61 days on average, up from 56 days the year before, according to the Domain Group.
4. Type of buyer
When the Sydney housing market is hot, it's likely due to heightened investor activity. When investors retreat, the opposite is true.
According to data from the Australian Bureau of Statistics (ABS) that was analysed by The Australian Financial Review, investors are reducing in size as a proportion of home loan borrowers.
Investors accounted for 36.53% of all residential dwelling finance, down from 40.29% at the start of this year. During the same time last year, investors accounted for 37.8% of all residential dwelling finance.
First-home buyers are also getting more inroads into the property market due to breaks from the government, including tax deductions, exemptions, and grants.
5. Interest rates
The cost of borrowing money is a very powerful indicator of house price growth.
While the Big Four have moved interest rates higher on standard variable rates, there is still overwhelming consensus that rates will be lower for longer, which will enable the servicing of debt to continue and delay the desperate sell-offs that drag house price growth down.
However, strain in the form of mortgage stress is a very real threat to market stability. More than half of Australians will be under mortgage stress if rates rise two percentage points, according to a Galaxy poll commissioned by CoreLogic.
6. Employment
Sydney's job market is healthy, and the latest data from the ABS shows that employment in NSW has grown alongside the burgeoning population.
The number of people employed in the state in August was 3.874 million, up from 3.861 million in July and 3.8 million in August 2016.
Overall, employment across Australia surged more than three times the forecasted numbers, continuing the best six-month labour market trend growth in 17 years. This makes the slightly higher number of property loan delinquencies recorded by rating agencies in mid-September 2017 not too worrisome.