Question: I'm new to property investing. How do I protect my valuable asset and what should be part of my risk management plan?
Answer:
If you are the proud owner of an investment property, chances are you have worked hard for it.
As with any investment, property comes with a range of risks that can be very costly for the owner. Some of these risks include damage by tenants, loss of rental income and legal liability issues.
Thankfully, there are a number of measures landlords can put in place to help protect their investment, protect their rental property and create a positive investment experience for themselves and the tenant.
Offer an attractive property to tenants
The ultimate goal for any landlord is to find a tenant who will treat the property as if it were their own.
Tenants may be more likely to take good care of a well presented property than one which is in a state of disrepair. They may also be more likely to pay their rent on time and stay in your property longer.
No one wants to live in a property that has stained carpets and marked walls.
Presenting a clean, tidy and well cared for property will set the standard in which it should be maintained.
Appoint a property manager
As a landlord, you are responsible for servicing maintenance requirements, addressing potential liabilities and conducting regular inspections to ensure your property is well cared for. All of these tasks can take up a significant amount of your time.
If you appoint a property manager, they can carry out these responsibilities for you.
This is particularly relevant if you are thinking about investing in an area that is far from where you live, or if you cannot commit significant amounts of time to manage the property yourself.
Property managers also have experience in screening tenants and have access to databases that list tenants who have defaulted on rental payments, maliciously damaged a property or faced eviction.
Respond promptly to maintenance requests
As a landlord, once you have been alerted to maintenance issues, it is your responsibility to act on these or authorise your property manager to take the necessary action.
If a maintenance issue arises and you are slow to fix it, you may be held legally liable if your tenant injures themselves.
Undertake regular inspections
Regular inspections can make it easy for landlords to quickly identify if and when any damage to the property has occurred, any maintenance problems that need attention, or if there are any issues that may pose a legal liability risk.
Inspections are also a good way to ensure the lease agreement is being met and the tenant is taking good care of the property.
They should be conducted before the tenant enters the property, every three to four months while the tenant is occupying the property and after the tenant has vacated the property.
Obtain appropriate landlord insurance
Every landlord should have a tailored landlord insurance policy that covers them for risks like malicious and accidental damage, loss of rental income and potential legal liability.
The policy should also provide cover if a court orders a tenant's eviction or terminates the rental agreement due to tenant hardship.
Even the best tenant can accidentally damage a property or lose their job and be unable to pay rent.
A standard building and contents insurance policy generally won't cover landlords for many of these risks.
An insurance policy that covers these specifics can assist landlords to safeguard their investment and ensure they continue to receive a steady flow of rental income.
---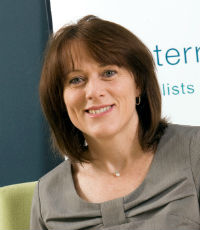 Carolyn Parrella joined Australia's leading landlord insurance specialists, Terri Scheer Insurance, in 2004 and was appointed Executive Manager in 2009.
Carolyn oversees all operations within business, which aims to protect landlords against the risks associated with owning a rental property. These include malicious damage by tenants, accidental damage, legal liability for occurrences on the property that cause death or bodily injury, and loss of rental income as a result of damage to a property or a tenant absconding.
As a South-Australian based national insurance firm, Terri Scheer Insurance is the only company in Australia to specialise solely in landlord insurance.
Carolyn also owns two investment properties.
For further information, visit www.terrischeer.com.au or call 1800 804 016.