Question: I've just bought an investment property, what's the best process for screening tenants?

Answer: By Carolyn Parrella, Executive Manager, Terri Scheer Insurance
Sourcing good tenants is one of the most important parts of owning an investment property.
Attracting the wrong type of tenant can make or break the experience and may leave the investor out of pocket, so it's important to take the time to properly screen potential occupants to help minimise the risk of malicious damage and loss of rental income.
The following tips can help you to effectively screen potential tenants to help ensure your investment experience is a positive one.
• Attract a number of different applicants
The process of screening tenants begins before you've even started taking applications.
To draw in good tenants, you need to spend the time and effort to find them first.
Presenting a well-managed property sets the standard of the property and may attract applicants that are likely to keep up those standards during their tenancy. Poorly presented properties may attract bad tenants.
Appealing to a greater pool of applicants may increase your likelihood of finding your ideal tenant.
• Gather the appropriate information
When taking applications from potential tenants, it's important to accrue relevant information that will help you decide whether or not the tenant is suitable.
You should confirm their current employer as well as their previous employment history. Is the tenant currently employed? Have they had continuous or regular employment? If not, they may not be able to fulfil the rent.
Lifestyle information should be included on the application. Does the applicant have any pets, do they work irregular hours or away-from-home, or do they regularly have visitors or guests that will be occupying the property?
Contact information for previous landlords should be included, along with previous addresses, amounts of rent paid and reasons for leaving. Any discrepancies or gaps in information may suggest underlying issues that are not being disclosed.
• Interview the tenant
After receiving applications and reviewing the information, you may like to consider conducting an informal interview with the applicants – either over the phone or in person at the property.
When showing a property to a potential tenant, it can be easy to focus more on the property and forget to screen the potential tenant.
Take the opportunity to determine if the person smoke, and if so, indoors or outdoors? Is the person unkempt? Does the person conduct themselves professionally and respectfully? Is the person satisfied with your rental stipulations, such as rent per week and bond?
The answers to these questions may help you decide whether the applicant is likely to meet the requirements of your rental agreement.
• Consider appointing a property manager
Contracting a property manager may take the stress out of managing your investment property, including screening tenants on your behalf.
Property managers may also have access to the National Tenancy Database which provides access to historical tenancy information including tenant checks, individual public record checks, identity verification and visa verification. Self-managed landlords are not able to access this.
Some property managers also maintain a database of pre-approved tenants that have been deemed suitable for landlords.
• Appropriate insurance
Despite your best efforts as a landlord in screening your tenants, there are still risks associated with owning a rental property.
Specialised landlord insurance is essential and can provide cover for landlords should the unforeseen occur in appointing a tenant.
Generally, a landlord insurance policy provides cover for malicious and accidental damage, loss of rental income and the landlord's legal liability.
Check your insurance policy before seeking a tenant, or if you don't have insurance already, considering seeking professional advice.
---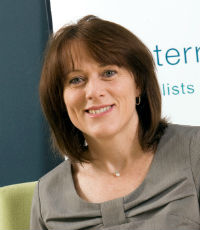 Carolyn Parrella joined Australia's leading landlord insurance specialists, Terri Scheer Insurance, in 2004 and was appointed Executive Manager in 2009.
Carolyn oversees all operations within business, which aims to protect landlords against the risks associated with owning a rental property. These include malicious damage by tenants, accidental damage, legal liability for occurrences on the property that cause death or bodily injury, and loss of rental income as a result of damage to a property or a tenant absconding.
As a South-Australian based national insurance firm, Terri Scheer Insurance is the only company in Australia to specialise solely in landlord insurance.
Carolyn also owns two investment properties.
For further information, visit www.terrischeer.com.au or call 1800 804 016.