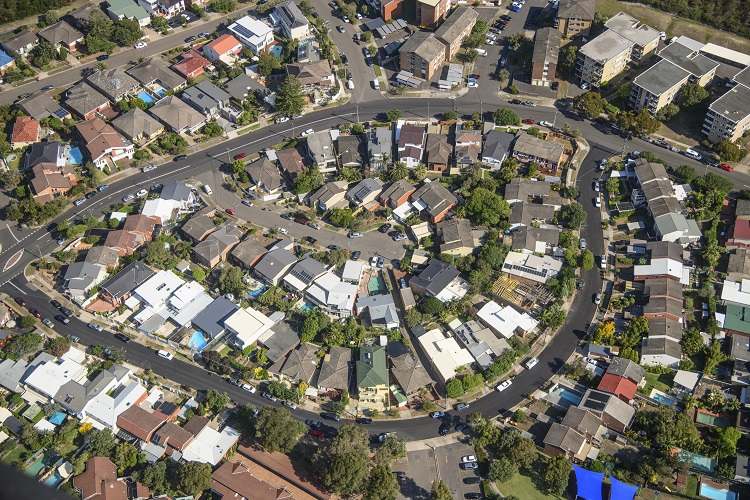 In any transaction, from buying the newest gadgets to picking up the trendiest clothes, the value of something can be determined by how much someone is willing to pay. This rule also applies when you're looking to buy a home.
There is no better time to purchase a home in Australia than right now: sluggish demand and falling prices make for a buyer's paradise, and the current market offers an opportunity for fresh faces to enter the property market.
However, it is important to understand that a buyer's market does not necessarily mean a soft market, but a soft market will always be considered a buyer's market, given that you have the upper hand at the negotiation table.
A soft market means that there are fewer buyers interested in purchasing a property and fewer owners willing to sell. The four major signs that the market is currently slowing are as follows:
How can you tell that the market is soft?
Low auction clearance rates
The property market has been underwhelming over the last six months as auctions have performed poorly as they did in 2012. In mid-June, Australia's clearance rates hit a six-year low, with a particularly lacklustre showing in Sydney and Melbourne. In July, clearance rates become worse despite fewer properties going under the hammer.
Falling home prices
Price growth across Australia remained weak and, for the first time since October 2012, the annual change in dwelling values declined after May figures reflected a 0.1% drop. The downward trend in home prices was apparent in most capital cities.
Low interest rates
For the 21st consecutive month, the Reserve Bank of Australia decided to maintain the historically-low interest rate of 1.5%, believing that this could help the economy as wage growth and unemployment still not at an ideal level.
Longer listing times
With banks tightening their lending rules for would-be homebuyers, sellers are finding it hard to dispose of their properties. The latest figures from the Real Estate Institute of Australia showed that homes in Sydney were selling in 43 days on average, compared to the 31 day average from the same time last year.
Beyond the big four, other factors at play include wage growth and stricter lending practices.
Some property buyers might be unable from entering the market even during a time of low interest rates and falling home prices. For those who are capable of taking on a home purchase, here are some tips to help you take advantage of the soft market.
1. Make sure that you qualify for a home loan
One thing that can make it difficult for buyers to clinch great deals during a slowing market is not being able to qualify for a mortgage. Given the ongoing royal banking commission investigation, which is resulting in stricter lending rules, it vital for you to be one of the "quality" applicants these lenders are looking for.
Two of the most important things you need to display when you applying for a home loan are a steady source of income and a good credit score. In a previous article, we expounded on this issue, identifying the necessary things you need to know to qualify for a home loan. We have also created a checklist that can be helpful in gathering all the important documentation and requirements for a home loan.
2. Shop around
The thing about buying in a soft market is that there are limited options. However, this should not stop you from shopping around, checking out properties that are on sale in different locations, and doing your research.
One of the frequent mistakes property hunters commit when buying in a soft market is being tempted to purchase a property situated in a bad area just because of the price. When something is too good to be true, it pays to examine and check first why the property is priced that way. Never fall victim to any misrepresentation by sellers.
3. Play your cards right
One tip to get the ideal price is to be aggressive with your initial bid. Go for 5-10% lower than what you are willing to pay for and see what the seller would give as a counteroffer. Doing so will give you a comfortable buffer to haggle.
4. Ask for additional perks
When buying in a soft market, sellers are often willing to provide you with perks, such as offering cash to cover certain improvements in the house, having a home warranty plan on large appliances included in the purchase, and taking care of any other additional cleaning up or maintenance costs.
But be mindful of your requests. Remember, this is still a business transaction and the seller can refuse to accommodate you once your wishes become too excessive. Always ask for what is only necessary.
5. Seek expert advice
In times of doubt, it is best to consult a property professional. They will be able to give an expert opinion about the properties in your chosen market and help you decide which one is the most ideal in terms of price, location, and overall value.