Question: I'm new to property investing – what risk management strategies can I put in place to protect my investment?
Answer: By Carolyn Parrella, Executive Manager, Terri Scheer Insurance
Owning your own investment property can bring with it significant financial benefits.
A good risk management plan is vital to not only protecting your investment strategy, but also ensuring a positive investment experience.
Here are some common things that could form part of a risk management plan:
• Find the right property
When looking for an investment property, it's important that you do your research.
Think about the type of tenant you want to attract (e.g. family, sole tenant, couple) and choose a property that has the features that may be most likely to appeal to them.
Properties that are close to good schools, shops and public transport are likely to be well sought after. This may also give you a larger pool of quality prospective tenants from which you can screen and select.
Well-presented properties, those with a clean, tidy and low-maintenance garden, may encourage tenants to treat it as their own as it causes fewer hassles and allows them to focus on their day-to-day business. This may also encourage tenants to pay their rent on time or extend their rental agreement beyond the current lease.
• ​Consider a property manager
Being a property investor brings with it many responsibilities that can be costly and may require a significant time commitment.
Duties such as tending to maintenance issues promptly, addressing potential liabilities and conducting regular property inspections are just some of the things that a property manager may be able to carry out on your behalf.
Property managers may also have more experience and resources to screen and select tenants. They may also be able to cross reference applicants with an established database that lists tenants who have defaulted on rental payments, maliciously damaged a property or have been evicted.
• Consider appropriate landlord insurance
A standard building and contents insurance policy generally won't cover landlords for many of the specific risks associated with owning an investment property.
Even the most careful of tenants can accidentally damage a property or lose their job and be unable to pay rent.
This can be extremely costly for a landlord, both in terms of repairs, loss of rental income, and their own time and resources. Although bond is collected at the commencement of a lease, this may be insufficient to cover such losses.
Consider contacting your preferred real estate agent or a reputable landlord insurance provider to arrange a policy that can cover risks like malicious and accidental damage, loss of rental income, and legal liability.
A landlord insurance policy may help investors to safeguard their assets and ease their concerns by minimising the impact on their rental income.
These types of policies may also provide cover if a court orders a tenant's eviction or terminates the rental agreement due to tenant hardship.
---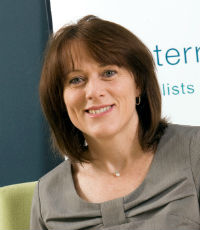 Carolyn Parrella joined Australia's leading landlord insurance specialists, Terri Scheer Insurance, in 2004 and was appointed Executive Manager in 2009.
Carolyn oversees all operations within business, which aims to protect landlords against the risks associated with owning a rental property. These include malicious damage by tenants, accidental damage, legal liability for occurrences on the property that cause death or bodily injury, and loss of rental income as a result of damage to a property or a tenant absconding.
As a South-Australian based national insurance firm, Terri Scheer Insurance is the only company in Australia to specialise solely in landlord insurance.
Carolyn also owns two investment properties.
For further information, visit www.terrischeer.com.au or call 1800 804 016.