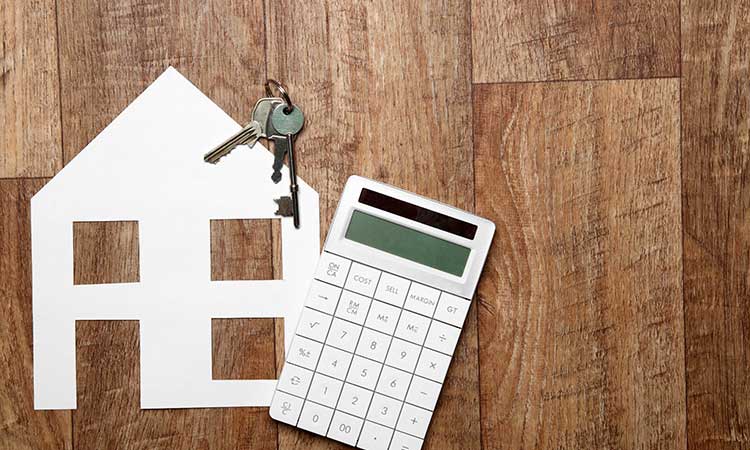 It's no doubt that soaring house prices have put strain on singles, couples and families across Australia wanting to nail down their first home. Being told that you have to save tens of thousands for a deposit may feel far less achievable than being forced to survive a few days longer than Hanks did on a deserted island!
However, over the past few years the banks have noticed that the struggle can be real, and in handing us a few different avenues to owning a home, their complete reliance on a bulging cash deposit was stripped.
Whether you hold a 15%, 10% or even a 5% deposit, there is still a chance that a lender will issue you with a loan, and without you having to sacrifice the home you have your sights set on by buying a dirt-cheap property.
It's always advisable to meet with a mortgage broker to discuss your financial situation and borrowing power. But in the meantime, here are a few options as to how you can secure a substantial home-loan with a smaller deposit, without ignoring the possible risks also involved.
Look for a low deposit home loan
A number of lenders and banks provide home loan products that don't require a large deposit to be made, but they may ask you to sign into Lenders Mortgage Insurance (LMI).
Whilst before, borrowers were required to show at least a 20% cash deposit, LMI has slimmed this amount to a 5% deposit – making it more viable for Aussies to own their first property.
However, since the LMI is really mortgage insurance taken out by the bank in the case that a borrower might default on the loan, the borrower is required to pay for it. This is generally payable upfront, although it can also be added to the loan, so you are effectively paying for it in instalments throughout the entire life of the loan.
Depending on the total value of the property, a 5% deposit can cost a borrower up to tens of thousands of dollars in LMI, so it's comforting to know you don't need to pay for it up-front.
LMI is "a great win for home buyers", but it's important to keep in mind that if you choose to pay for it in increments, it would mean that your monthly repayments will be higher.
Furthermore, since you are taking out more funds from the bank, you may want to aim to pay down as much of the loan as possible in order to reap any equity and decrease the interest charges over the life of the loan.
The bank may assess you more thoroughly on your ability to repay the loan, by looking into your credit score and history, as well as wanting to view your bank statements to gather whether you have a steady income.
Being able to point to a pattern where you have regularly contributed part of your incoming finances towards extra income, or savings, is also an impressive eyebrow raiser from the bank's perspective.
This is where taking out a personal loan for a deposit can fall short, because not only are interest rates high for these types of loans, but this approach may also cause the banks to flag you as being in debt, especially if you fall behind on repayments.
Furthermore, it doesn't effectively demonstrate to the bank that you have the financial power to save or contribute towards paying off the home loan you've requested from them.
Gain the help of a guarantor
Another avenue, in contrast to signing up for Lenders Mortgage Insurance (LMI), is to ask a family member whether they are willing and capable of being assigned to the loan as a guarantor.
In other words, a guarantor will be responsible for either covering the deposit, or the repayments for the total life of the loan if you happen to default on it or are no longer financially able to pay it back.
In saying this, it's a big ask of someone. They will also need to follow the same procedure as you in proving to the bank that they have the financial power and job security to manage the loan, if the time ever comes to it.
Hunt for the right property
Prefer to go at it alone, 5% in pocket? It's still possible, but it might mean becoming level-headed about the types of properties you hunt for – and ones that align closer to your budget.
Starting off small in the property field, if done the right way, is known to reap profitable return, even if you purchase a small apartment for under $300k in a strategic location. Then, once you've got a strong-hold, you can go on to sell this first property or turn it into an investment, to make way for an upgraded home.
Are you eligible for Government schemes?
There are two government assistance schemes available to first time home buyers worth looking into.
The First Home Buyers Assistance Scheme (which varies between each state and territory) ultimately gives eligible home hunters a one-off grant to go towards the purchase of their home. In NSW, for example, it can help fund properties valued for up to $800k, whilst also offering either concession rates or an exception from stamp duty.
On the other hand, there is also the Government's First Home Super Saver Scheme, where first-time buyers are able to save for their home deposit directly within their superannuation accounts.
These are just a few options as to how you can enter the market with a 5% deposit, but it's important to also factor in the risks involved, no better done than meeting with a mortgage broker who can structure a plan that best meets your goals and finances.