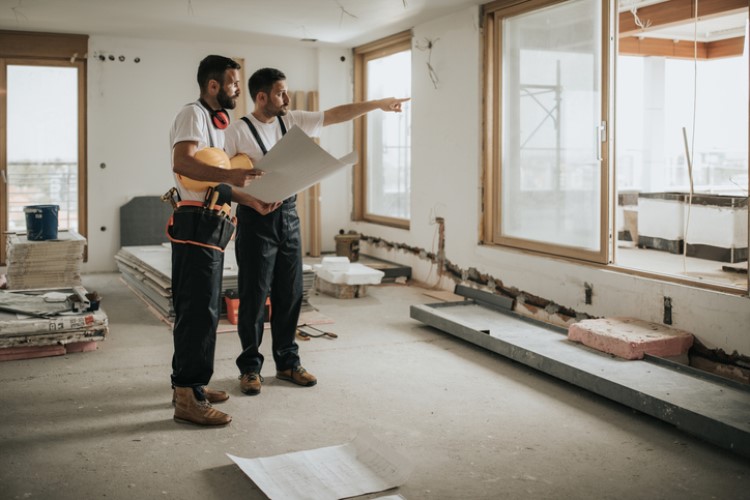 Does your kitchen look a bit outdated? Do you need to revamp your bathroom or spruce up your living space to make it more functional?
Depending on your renovation needs, costs can blow out, especially if you're lifting floors or tapping into walls, where unexpected surprises can cause extra financial pain.
According to a 2019 study by Houzz, Australians greatly value how their kitchen looks. In fact, it's the most popular room to renovate and contributed to 26% of all renovations in 2018. The Living and family rooms closely follow suit. The study also shows that 13% of the renovators used money they got from refinancing for fixing up their house.
At Your Mortgage, we understand that a tired looking house isn't what dream homes are made of. Raj Ladher, our in-house home loan specialist, is here to advice you on how refinancing can help you access funds if you're looking for a fairly serious renovation.
What are the benefits of refinancing to renovate?
Ideally, homeowners can take advantage of low interest rates to refinance their mortgage and free up extra cash by making lower monthly payments. This money can then be used to give your home an uplift.
Ladher says the two main benefits of refinancing are: to spare you the hassle of moving homes and to help you save a significant amount of money.
Moving costs include selling, paying commission and advertising, then buying and paying stamp duty and so on. It can cost tens of thousands of dollars and that's money that could be better spent renovating and improving your home.
"A home loan over a personal loan would also be much more cost effective with lower interest rates," Ladher further explains. "With the correct structure in place, you would only pay interest on the money or equity release you are using – a mortgage professional can show you how."
How does the refinancing process work for home renovations?
According to Ladher, refinancing to renovate your home is similar to a normal refinancing process but with one key difference: you will need equity in your property in order to refinance and you wouldn't ideally go above an 80% loan to value ratio of your property. Here's a quick math to explain this:
$750,000 – Property value
$500,000 – Current loan amount
$600,000 – Loan amount @80% of property value
= $100,000 available in equity release.
There is also the possibility of accessing funds to renovate based on the value of your home after the renovation. For example, if your lender reviews your home and believes it will be worth an extra $100k after the revamp, they may lend you up to 80% ($80,000) of that value uplift to fund the renovations themselves.
You can get a valuation done if you're unsure, and then figure out how much money you have available to withdraw. Your bank or lender can generally assist with this.
Drawbacks of paying for renovations through refinancing
It's always a good starting point to make a pros and cons list before coming to a decision. We've already discussed the benefits of refinancing but there a few things to be weary of as well.
"Some banks can be very cautious of equity release when it comes to renovations," explains Ladher.
"If you want a significant amount of money, that is over $100,000, some banks may want to see quotes of the works. If you are making a structural change to the property, the bank will want to see a fixed-price builder's contract along with potentially drip-feeding the money – this can be quite frustrating for borrowers and slows down the renovations."
People also need to be conscious of overcapitalising, which refers to the cost of renovations outweighing the amount of value added to the property.
Depending on the extent of your renovation process, you may have to move out when construction is taking place. If staying with friends or family isn't an option, then the cost of renting a place needs to be taken into account. This will mean shelling out more money and being inconvenienced at the same time.
How do you come to a refinancing decision?
At the end of the day, it's all about making sure your paper work and finances are in order and heavily researching all the pros and cons applicable to you before making a choice.
"I have come across some nightmare renovations, typically to do with builders and the local council. So do your research, plan and make allowances for extra costs and time," says Ladher.
If you're in the market to renovate your house and have further questions, we here at Your Mortgage offer a range of resources to help you come to a decision:
Your ultimate mortgage refinance guide
How refinancing can save you $20,000
Refinancing myths and reality checks
Expert tips for refinancing