Question:
What can I do to help establish and expand my property portfolio?
Answer:
By Carolyn Parrella, Executive Manager, Terri Scheer Insurance
Property investors should have a clear investment plan before they go online or pick up the real estate section of this weekend's newspaper and start researching the market.
Purchasing property can be an effective long-term investment as it has the potential to increase in value over time and produce regular income.
Regardless of whether you're buying your first, second or third investment property, it's important to develop a strategy to ensure the best possible investment experience.
• Know your ideal tenant
Tenants can make or break a landlord's property investment experience, making it important to attract the right tenants from the outset. When considering properties, think about the tenant demographic you would like to attract, such as families, sole tenant or couples and retirees, and select a property that will appeal to them.
House rentals may be more appealing to growing or established families, while units and apartments may strike a chord with couples, sole tenants or down-sizing retirees. Properties that are close to good schools, shops and public transport or more likely to be well-sought after and may provide you with a larger pool of prospective tenants to select from.
• Target rental-friendly properties
Low-maintenance properties will make life easier for both landlords and tenants as it will minimise the effort and cost involved in the upkeep of the home.
Homes with hard flooring, such as timber floorboards or tiles, can make for good rental properties because they are easier to clean than carpeted floors. Paved or concrete outdoor areas also require less maintenance than grassed areas.
Also, consider the proximity of the property to large trees, which can increase the need for maintenance such as emptying gutters but may also lend themselves to legal liability claims if they fall or create a safety hazard for occupants.
• Present the property in a positive light
Presenting a clean, tidy and well cared for property will encourage tenants to treat the property as if it were their own. This may also make tenants more likely to pay their rent on time and stay in the property longer.
If you are completing any renovations before putting it up for rent, consider painting the house using washable paints for easier maintenance.
• Appoint a property manager
Property managers can take the stress out of managing a rental property.
They can help to secure good tenants, take responsibility for conducting regular inspections, alert you to maintenance requests, address potential liabilities and help to ensure your property is well cared for.
This is particularly worthwhile for long-distance landlords, who prefer to purchase properties that are not close to where they live, or for landlords who cannot commit significant amounts of time to manage the property themselves.
• Mitigate investment risks
Too many landlords overlook their risk management strategy until after a tenant moves into the property and something goes wrong. Every landlord should consider having a tailored landlord insurance policy that covers them for risks like malicious and accidental damage, loss of rental income and potential legal liability.
Even the best tenant can lose their job and be unable to pay rent or accidentally damage the property.
Adequate landlord insurance can help protect your investment, ease concerns about receiving regular rental payments and provide peace of mind if the unforeseen insurable event should occur.
---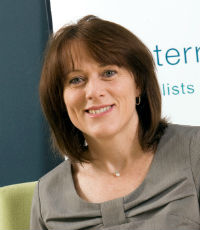 Carolyn Parrella joined Australia's leading landlord insurance specialists, Terri Scheer Insurance, in 2004 and was appointed Executive Manager in 2009.
Carolyn oversees all operations within business, which aims to protect landlords against the risks associated with owning a rental property. These include malicious damage by tenants, accidental damage, legal liability for occurrences on the property that cause death or bodily injury, and loss of rental income as a result of damage to a property or a tenant absconding.
As a South-Australian based national insurance firm, Terri Scheer Insurance is the only company in Australia to specialise solely in landlord insurance.
Carolyn also owns two investment properties.
For further information, visit www.terrischeer.com.au or call 1800 804 016.