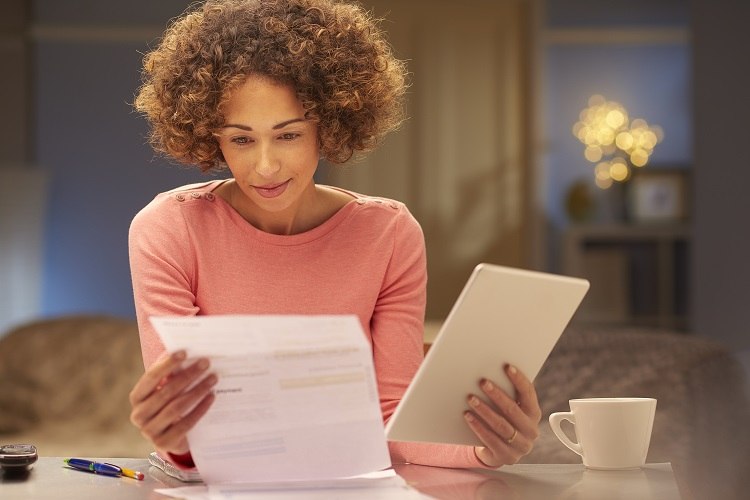 The best way to compare home loans is to ask for key fact sheets from different lenders. A key fact sheet will provide you with the information you need in a set format. It will tell you the total amount to be paid back over the life of the loan, as well as the repayment amounts, fees and charges. It will also give you a personalised comparison rate that will help you check the total cost of a loan compared to other loans. Credit providers must give you a key fact sheet for a home loan if you ask for one – unless you are opting for an interest-only or a line of credit loan.
There are a lot of aspects to consider before choosing a home loan. To help you get started, here are some of the different ways you can compare them:
1. Interest rate
Lenders offer two interest rate options: variable and fixed.
Variable
The interest rate on your loan may rise or fall, usually in line with a change in the official cash rate – although lenders may make changes independently.
Fixed
The interest rate on your loan will remain unchanged for the fixed period, usually one to five years, after which your loan will revert to a variable rate.
2. Repayment type
There are two loan options in terms of the type of repayment:
Principal-and-interest loan
You make regular payments against the principal (the amount borrowed), as well as pay interest. This loan is designed to be repaid in full over its term, usually 25 or 30 years.
Interest-only loan
Your repayment amount will only cover the interest. As for the principal amount you borrowed, it will not decrease unless you choose to make extra repayments. However, going interest-only may cost you more over the term of the loan.
3. Loan features
You must think carefully about what features you really need in a loan. This is because the more features a loan has, the higher the interest rate or product fee may be. The following features can be useful but may come at a cost:
Split rate option
This option is where one part of your loan is variable and another part is fixed. You can find more information on split loans here.
Offset account
This is a savings or transaction account linked to your home loan. Your account balance is taken off the amount you owe on your loan, reducing the amount of interest you pay. However, you need to be realistic when calculating the expected benefit an offset account may give you. For instance, if the balance of your offset account is low, the additional costs may outweigh any benefits you get from having it.
Redraw facility
A redraw allows you to pay extra money into your loan that you can take out later if you need. The extra money you pay into the loan reduces your loan balance, which in turn reduces the interest you pay. Your loan balance will still decrease each month according to the terms of your loan. Lenders may impose conditions or a fee for redrawing funds, so check what conditions and charges apply to your loan. If your loan allows you to have your whole pay credit to the loan account and pay bills or use EFTPOS to withdraw funds, it is operating with a redraw facility.
Repayment holiday
Some loans offer this feature for a short period (such as six months). Check the conditions, as sometimes you can only use this feature if you have made extra repayments, or you may have to make higher repayments after the repayment holiday to make up for it.
Portability
This feature allows you to transfer your existing loan from one property to another. It helps a lender keep you as a customer and helps you save money on fees such as exit fees (which have been banned on loans taken out after 1 July 2011) and application fees (although some lenders may charge you a fee for swapping over the secured property). Loan portability also enables you to keep loan features such as the interest rate, online banking, ATM card and chequebook – as you will have the same lender and loan structure.
To transfer your loan from one property to another, both your sale and purchase properties must settle on the same day, which can be difficult to arrange.
However, portability is usually only a feature of variable rate loans. If you have a fixed rate loan, check with your lender first, as you may incur break costs. Each lender has different rules about loan portability, so make sure you understand the portability rules of the loan you are considering. You should also look to see if there are more competitive loans on the market from other lenders.
4. Loan type
To be able to enjoy the loan features discussed above, you will need to choose one of the following types of home loans:
Basic loan
This is a no-frills loan with few features and a low interest rate. Many lenders now offer redraw facilities, but there can be restrictions and fees, so this loan may not suit if you want to make extra repayments and access them later.
Standard loan
This loan offers more flexibility than a basic loan. For instance, you can redraw any extra money you have paid in, switch to a fixed rate, or split the loan into fixed and variable portions. This loan also often offers a 100% offset account. But you can often find a loan with a cheaper interest rate and similar features.
Home loan package
This is a standard loan with an interest rate discount of up to 1.2% depending on your loan amount, which is cheaper than many basic loans. The package usually includes a free transaction account and no annual credit card fee. However, package fees of up to $400 per year apply.
Line of credit loan
In this loan, you can only spend up to a set credit limit. Typically, you will have your wages paid into the account, as well as pay your bills and other expenses out of the account. The credit limit is fixed and does not reduce as you repay the loan, thus, you can always draw up to that limit. You will eventually need to repay the loan in full, usually by a specified date, which you will need to plan for. This type of loan suits someone who is a disciplined and careful budgeter who may have irregular income.
Bridging loan
A bridging loan may be used to manage the transition between buying and selling properties. It is used by people who buy a new house before selling their existing house. There are typically two types of bridging loans. After assessing the level of equity available in your existing house, lenders may offer the following options:
A single loan taking both properties as security – They will give you a bridging period (usually six months to a year) for you to sell your existing property. Generally speaking, you will only have to make interest payments during this period. Once the first house is sold, the proceeds are put towards your overall debt and the balance (and debt) will either revert to principal and interest payments or you will have to enter into a new loan.

A separate loan for the property being purchased – you will not need to make repayments on this loan during the bridging period. Interest will accrue on the new loan and you will still need to make your normal repayments on your existing home loan. When your existing property is sold and the original home loan is paid out, the outstanding debt on the new property will need to be renegotiated.
When you take out a bridging loan, keep this in mind: if you do not sell your existing property within the bridging period, you may have to accept a price lower than you expected, leaving you with a larger end debt to repay.
Construction loan
If you are building a new house, you may need a construction loan. With this type of loan, you can withdraw funds in stages, as you receive bills from tradespeople and suppliers. You will only pay interest on the funds you have used. Most lenders offer construction loans at a variable interest rate. Once the construction is finished, the loan will revert to principal and interest repayments.
The approval for a construction loan often requires a plan, permits and a fixed-price building contract. If you are a building owner, you may be able to apply for this loan without a fixed-price contract, but the lender requirements might be stricter and the loan amount less. You can get more information on building a home from your state's fair trading or consumer protection agency.