Question: How can I make my rental property better prepared for the hot summer months?
Answer: By Carolyn Parrella, Executive Manager, Terri Scheer Insurance
While Australian summers are often filled with BBQs and days at the beach, they can also be filled with sweltering temperatures and the risk of bushfires.
Many people are already planning their summer holidays, but it's important to also think closer to home and prepare your rental property for the hot summer months.
With this in mind, there are a number of things landlords should consider to help avoid leaving themselves susceptible to legal liability claims over the summer months and make your property safe and enjoyable for tenants.
• Maintenance
Ongoing maintenance issues are more important than ever during summer. Bushfires aren't just a risk to rural and regional properties. Gutters and drain pipes should be cleaned prior to summer to help minimise the risk of spot fires under the harsh Australian sun.
If your investment property is almost due for a routine inspection, you may like to bring the date forward and conduct it before the peak of summer. This will help you identify and action any issues before they can escalate.
Consider bringing in the professionals for a full air-conditioning service. Filters can collect dust when inactive over the cooler months, which pose a risk of catching fire. You should also consider the comfort of your tenants too, as an ineffective air-conditioner will make for an unenjoyable rental experience and could sour your relationship.
• Swimming pools and outdoor areas
If you provide a swimming pool as part of the rental, ensure that adequate swimming pool fencing is installed. Insufficient or non-existent pool fencing is more common that people realise, is extremely dangerous and can quickly lead to injury or loss of life. It may also result in a major liability concern for landlords.
Accommodating for outdoor activities can also strengthen your relationship with your tenants and may make your property more appealing to future tenants. Consider installing shade cloth or a verandah over swimming pools and patio areas so that tenants can enjoy the facilities all year round.
• Gardening
Presenting a low maintenance garden may increase the appeal of your property while reducing the time and running costs associated with watering and tending to a large garden.
Drought-tolerant Australian native plants and grasses are visually appealing, attract native wildlife and may be more cost-effective in upkeep.
If your property does have an extensive garden, you may like to consider installing an automated watering system or a drip system. This can also reduce the time and effort required for upkeep but also helps to reduce water wastage.
• Appropriate insurance
Specialised landlord insurance can cover landlords from many of the risks associated with owning a rental property.
This may include malicious and accidental damage, loss of rental income and the landlord's legal liability as standard building and contents insurance policies usually don't cover landlords for these risks.
Summer is a busy period for homeowners, and even the best tenant can accidentally damage your rental property.
Damage, injury or loss to others at the property may give rise to a costly legal liability claim for the landlord.
Check your landlord insurance policy before summer arrives, and seek professional advice to ensure you have the appropriate coverage.
---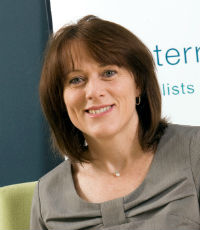 Carolyn Parrella joined Australia's leading landlord insurance specialists, Terri Scheer Insurance, in 2004 and was appointed Executive Manager in 2009.
Carolyn oversees all operations within business, which aims to protect landlords against the risks associated with owning a rental property. These include malicious damage by tenants, accidental damage, legal liability for occurrences on the property that cause death or bodily injury, and loss of rental income as a result of damage to a property or a tenant absconding.
As a South-Australian based national insurance firm, Terri Scheer Insurance is the only company in Australia to specialise solely in landlord insurance.
Carolyn also owns two investment properties.
For further information, visit www.terrischeer.com.au or call 1800 804 016.