As part of Your Mortgage's 'real life stories' series, a mortgage broker shares how a buyer came close to losing the property of their dreams – and with it, a portion of their saved cash deposit. That is, until the buyer crossed paths with Aussie's Kim Horan.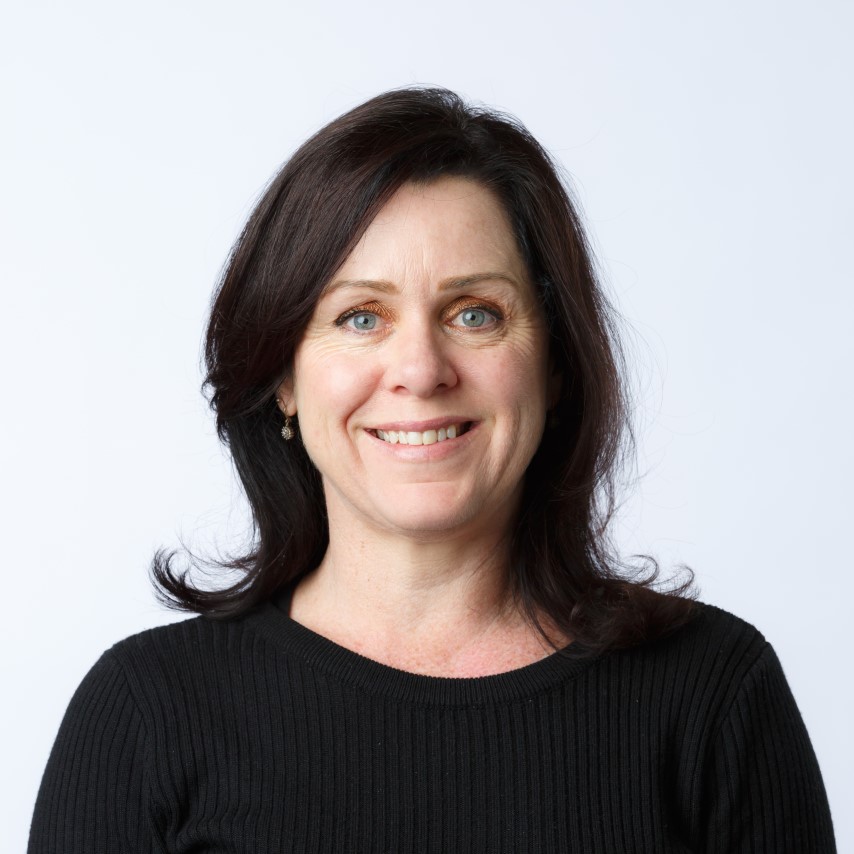 When Your Mortgage sits down with Kim Horan (pictured), Franchisee at Aussie St Marys and Wetherill Park, she has just come out of a meeting and finalised the home loan papers for a young couple. It is going to be their first property purchase – so it's nothing short of a big deal.
"They didn't think they were anywhere near ready, in a position where the bank would say yes to them, so they have walked out really happy," Horan shares happily.
"I like it when we can help people save money, because interest is a fact of life. If we can help people pay less and pay their loans off more quickly, then I feel like we really add value to them in that process."
Making a difference to a borrower's financial life and helping them secure the most competitive home loan rate is at the very core of what drives Horan. And it's this borrower-focused ethic that has seen countless of her clients walk away with what the experienced mortgage broker likes to call "a very good home loan product".
"I love when we get to work with a customer that hasn't really been able to get the result they are looking for elsewhere, especially if they have been into the bank first and the bank has said no, and then they come and see us," she shares, now three years on from having opened her first Aussie franchise in St Marys of Western Sydney.
When asked why so many first-time borrowers are inclined to visit the bank first, Horan says it's mostly because they are not aware of just how much a mortgage broker can help them, and because they have already an existing relationship with a specific lender.
But with banks aligned to sell their own specific products, the borrower directly approaching the bank won't necessarily mean that they will go on to secure a home loan or a deal that will ultimately work for them, and cost them less in interest and repayments over the long term.
"I guess the other side of it is that the borrower may not understand what we [mortgage brokers] do, and what the benefit can be for them, in having someone who is really working for you, to find the right outcome and the best result for you," she says.
"I find that once people do deal with a broker, they usually don't go directly back to a bank. They get [the value of what we offer] pretty quickly."
Helping a buyer secure their very first home is at the top of Horan's list of what she finds most rewarding on the job, and one of her most recent successes is no exception.
"The client coming to us was [at risk of] losing the property," Horan shares, adding that the buyer had already handed over 0.25% of their saved cash as a deposit.
Horan explains that the client had been dealing directly with a lender during what is called a "cooling-off period". It's a slim time-frame of 5 days that begins from when the deposit, or part of the deposit, is placed down on the property.
Within this short space of time, a lot has to happen. The bank has to take the borrower's pre-approval into a formal approval, all while the borrower's solicitor performs final checks on the contract and ensures that the property is up to scratch.
Time can be both scarce and costly, especially for someone who happens to be manoeuvring through the buying process for the first time.
"This client came to us three weeks into that process, and they had already had two extensions on the 'cooling-off' period at that point – and that is quite generous from the seller, because they normally wouldn't give that third extension," Horan shares.
However, the lender that the client had been directly dealing with wasn't coming back to them, nor returning their phone calls.
"I think there was a back log at that lending institution, and it probably needed a bit of work to get [the home loan approval] file through," Horan explains.
Fortunately, and just at the right time, the client made contact with Horan, who made time to sit down with them that very same day.
Horan took charge of everything; from reviewing the clients current documents, creating and lodging their new application documents, to assuring the sellers that everything was going to pull through quickly. But how quickly?
"We had formal approval within 48 hours," Horan reveals. "[The client] walked away with a really, really good lending product, and with a really good rate."
If the client had not engaged with Horan, it's likely that they would have lost the property and a portion of their deposit.
Helping borrowers get a loan is only part of the process for Horan, who adds that she also does "a full cost analysis for [buyers] when it comes to what it's going to cost them to actually settle on the property, not just what the purchase price is".
"We go through whether or not they are eligible for things like the stamp duty exemption for first-time home buyers, and we help all that make sense," she adds.
"It's about giving them the confidence that, yes, they can borrow the money that they need. But also, it's about guiding them through what it looks like – the process – because a lot of them don't know what the process of buying a property is going to be like. So, we give them a lot of support in that space."
The relationship that Horan nurtures with her clients doesn't stop on the day when the keys are handed over.
"We actually want to look after them throughout the life of the loan and beyond," Horan says.
With the guidance of Aussie's mortgage brokers, with their experience and knowledge of the market, and their panel of over 20 leading lenders, clients are conditioned to frequently re-assess their home loan products and tap into the most competitive deals on the market at any given time.