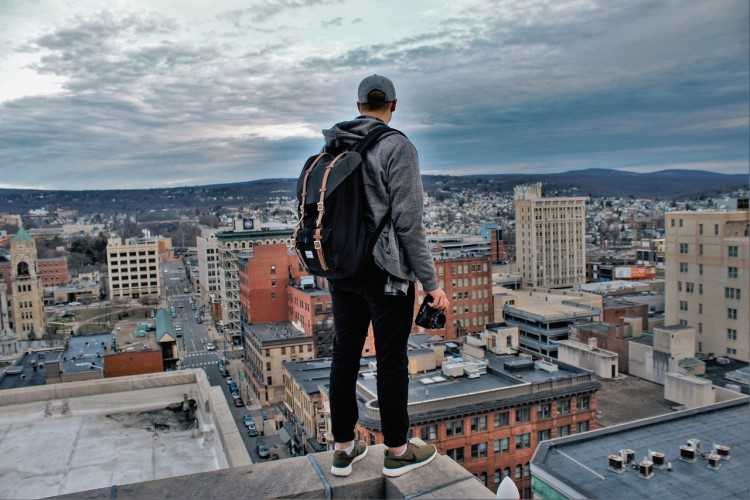 Homeownership is the Great Australia Dream, but it can be a stressful ordeal with a lot of documentation and professionals involved. You may be overwhelmed with the information you need to manoeuvre around the buying process, especially if you're a first home buyer.
Laying the groundwork
One of the first things you should do before buying a home is to set your goals. Create a to-do list and tick them off as you work towards achieving your targets. Also, set deadlines to help you achieve your ultimate goal – owning your first home.
Some of the tasks you may include on your to-do checklist are:
Save for a property deposit
Get a copy of your credit score report
Consolidate and/or pay off debts, especially credit cards
Research the home loan features you want and need
Gather relevant documents for your home loan application
Research about other costs associated with a home purchase
Some of these tasks, such as saving for a deposit and upfront costs and paying off debts, may take some time, while others like checking your credit rating or gathering paperwork for a loan application may be easier. The bottom line: having a clear cut plan may help make the buying process easier.
The most difficult task to tick off your checklist may be saving for a deposit, particularly if 20% is required. It takes an average of 8.7 years to save enough for a 20% deposit, according to CoreLogic's Perceptions of Housing Affordability. However, banks can lend without a 20% deposit, with the borrowing taking out Lender's Mortgage Insurance (LMI) to allow you to buy a home with less than a 20% deposit.
In addition, it's important to figure out where you stand financially. Carefully analyse your finances to work out what you'll be able to afford to pay back each month, as well as what the upfront costs of a home purchase will be.
You have to be realistic in evaluating your finances, factoring every expense into the equation. These expenses could range from your food and grocery expenses to your budget for emergencies like illness or dentist visits. Once you've calculated your budget, work out how much this equates to in terms of the amount you can borrow. You may use our borrowing power calculator to get a rough estimate of how much you can borrow.
Shop around for mortgages
Once you've laid the groundwork and figure out how much you can borrow and how much you will need to have before borrowing, it's time to shop around for a mortgage. You will come across different types of mortgages in your search, which may include:
Variable-rate loans. This loan type is the go-to of most home buyers. It relies on Australia's (RBA) changing cash rates and the fluctuation of interest rates. In a variable rate loan, borrowers may have lower repayments in a certain month. However, if the rate rises, the payment will also increase. Some of the features a variable rate loan may have are extra repayment facility, redraw facility and offset account.
Fixed-rate loans. This home loan type locks in your loan interest rate for 1-5 years, generally at a rate above what is currently available. This is a great loan type for borrowers who are on a budget or don't want to bet with inclement interest rates.
Low-doc loans. Also known as low documentation loans, this is great for freelancers, business owners, or self-employed people who don't have some of the standard documents used for a loan application. A low doc loan usually requires an income declaration, financial statements, and business activity statements (BAS) to assess your credibility as a borrower.
Interest-only loans. This home loan type means borrowers only have to pay for the interest of the loan. They don't have to pay for the principal amount of the loan until the interest only period ends.
List down the home loan features you want a mortgage to have and discuss your options with your lender. You may also work with a mortgage broker to get the best deal in the market. A mortgage broker is a provider of professional credit advice to consumers. He or she represents a panel or lenders and offers customers a range or mortgage products that may fit your specific needs.
Should you opt to work with a mortgage broker, make sure that he or she:
Is accredited under the National Consumer Protection Act
Has a Certificate IV and preferable a Diploma in Financial Services
Is a member of the Mortgage & Finance Associate of Australia (MFAA) and/or the Finance Brokers Association of Australia (FBAA)
Is a member of the Credit Ombudsman Service Ltd (COSL), which is an avenue for borrowers to source independent dispute resolution help
Use our Find a Mortgage Broker page to find a broker near you.
The First Home Loan Deposit Scheme
The First Home Loan Scheme is a draft proposed by the Coalition Government to assist first home buyers entering the property market. Under the scheme, buyers taking out their first mortgage will be able to gain financing with a deposit as low as 5%. The government guarantees the difference of a standard down payment. The scheme may make buying a home a lot easier for you, should you qualify.
Take note that should you take advantage of the scheme, you still have to pay the remaining 15%, as you are technically borrowing 95% of the property's purchase price from a lender.
The scheme has caps on prices of the properties that fist home buyers wish to purchase:
First Home Loan Deposit Scheme Price Caps

NSW

VIC

QLD

WA

SA

TAS

ACT

NT

City or Large Regional Centre

$700k

$600k

$475k

$400k

$400k

$400k

$500k

$375k

Other Areas

$450k

$375k

$400k

$300k

$250k

$300k
Only singles earning a taxable income of up to $125,000 a year will be able to access the scheme, while couples with a combined taxable income of $200,000 annually will be eligible.
Find a property
Don't jump the gun into viewing properties, list down the property features you want. A backyard is on top of a buyer's wish-list, with quiet roads, and good neighbours coming at second and third, according to St George's Spring-time Housing Survey. Should you want these features, know that they come with a hefty price tag.
Some of the factors you may consider when looking for a property are its location, accessibility, employment in the area, and schooling in the area. Of course, you also need to consider your budget when finding a property. To determine where you can afford to buy, you may use our handy location calculator.
Similarly, you may reach out to real estate agents in your suburb of choice and sign up to their property alerts. It can be a good idea to ask which properties they have in the market that is on your price range. You may give them your wish list and ask to be contacted ASAP if anything comes on the market in your price range in your chosen location. Line up a legal representative and have your legal documents prepared for the registration and transfer of your property.
Once you've established your price range, it's time to familiarise yourself with what's available at that price. Go to open houses for inspections in the area you're looking to buy in, and take a homebuyers' checklist and a digital camera so you can record each home you inspect.
Take your time before making offers on your favourite properties. The key is to make sure you feel like you know the local market as well as or better than the agent you're dealing with and never stray from your buying capacity. Buyers' distrust on the intentions of selling agent can lead to missing out on great property deals, according to an expert from the Real Estate Buyers Agents Association (REBAA).
Once you've found the right home, it's time to get the experts in for an inspection. 58% of 1,000 owners surveyed by ME Bank said they spend less than 60 minutes checking out the property they eventually purchase. More than a quarter of these said they discovered issues with their homes after making the purchase. It's ideal to have an expert eye look at your prospective home even if it may seem costly. It's important that you find out about any hidden nasties the property has. This way you can factor in the cost of repairs to the total amount of money you have to shell out.
Sealing the deal
Once you have agreed on a final sale price, notify your legal representative—don't sign a thing until your solicitor checks the sale contract. If you are purchasing at auction, ask for a contract well beforehand. You may want your solicitor or conveyancer to include some special conditions into the contract.
When your solicitor or conveyancer gives the contract the green light and you have a written loan approval from your lender, it's safe to pay the deposit. Special circumstances aside, you are now legally required to go ahead with the purchase. You may face severe penalties such as losing your deposit, if you don't. Your solicitor or conveyancer will now make final checks on your property.
During your wait for the settlement, you may do the following to make the process easier:
Prepare change of address information,
Obtain removalists' quotes,
Arrange quotes on any urgent repairs.
Come settlement day, you and the vendor, your legal representatives and a representative of your lending authority meet to exchange cheques, sign the mortgage and other documentation.
Congratulations, you're now a homeowner!