Q.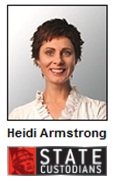 We are starting to struggle with our financial commitments, including our home loan, and really want to get on top of all of our repayments before we get in financial trouble. We are planning to go on an overseas trip at the end of the year and are considering taking out a personal loan. Will this be too many financial commitments to have?
A. Personal loans have extremely high interest rates compared to home loans and you will end up paying a lot of interest on this loan. There is a way to avoid taking out a personal loan and also saving for your holiday and this can be done by using your home loan.

In order to remain competitive, lenders are now offering a wide range of home loan features along with reduced interest rates. These features have the potential to save you money over the life of you loan, you just need to know which ones will benefit you the most. Fee free redraw is a great feature that will allow you to pay more into your loan, which will decrease the amount of interest owing, but you can still take that money out if you need to. By putting extra money into this account, you will not only be paying off the interest owing, you can also save for your holiday. However, you need to ensure that it is fee free as some lenders may charge every time you make a withdrawal.

An offset account also has a purpose of reducing the amount of interest owing on your loan. This account is a separate account that is connected to the loan. You are able to deposit money into this account to pay off the interest owing, but you can also use it for ordinary transactions.

Even if you already have a home loan, it is worth continually comparing home loans to see if you can find a better loan with these features. If you are able to find a more competitive loan with another lender, not only will you be able to pay off your loan faster, you can also save for your holiday. State Custodians offers a large range of features with their home loans. To see what is available, please click here.