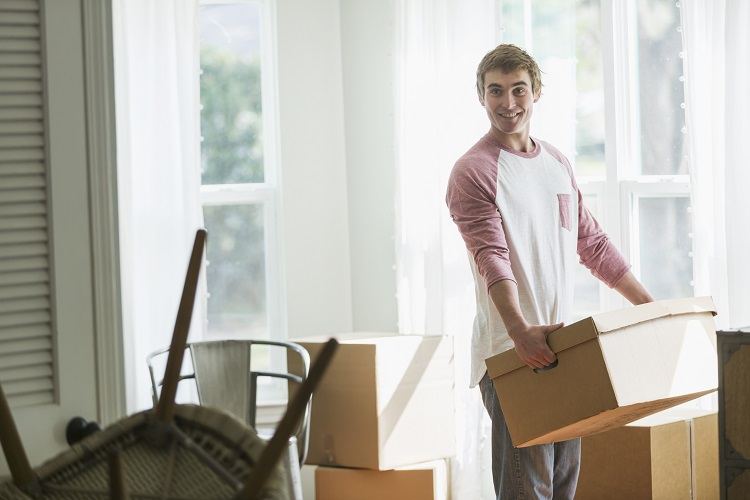 If nothing else, the Australian government knows that increasing home ownership is good economic policy. From construction booms to the wealth effect generated by appreciating home values, the benefits of intensified housing demand are too many to list.
Established in 2000, the First Home Owner Grant (FHOG) scheme is an attempt to spread those benefits across the continent, and it has proven to be a powerful and wildly popular program. While its original goal has remained the same over the past seventeen years, the amounts paid out by each state have fluctuated wildly. Potential homebuyers would do well to inform themselves about current grant levels, which have been compiled below, and the eligibility requirements surrounding them.
How does the FHOG scheme work?
The FHOG is a national scheme, funded by the states and territories and administered under their own legislation. The original grant was $7,000, a far cry from the levels seen today. Some states and territories also provide their own additional grants and stamp duty subsidies, which can provide much-needed assistance for first-time buyers who are choosing not to purchase a new home.
There is no tax payable on the grant and the state government administers it with the help of a number of approved banks and lending institutions – although each state has its own variations on the grant regulations. The grant is not means-tested, but it is restricted by property price in some states – and it almost goes without saying that you can only access the grant once.
The following eligibility requirements apply to the grant:
You must be an Australian citizen or permanent resident
You must not have owned property in this country
You must have lived in Australia for at least six months
You must be over 18 years of age
You must be buying or building your first property as a person, not as a company or trust
Neither you or your spouse can have claimed this grant previously
An eligible home must be located in Australia and be a new or established house, home unit, flat or other type of self-contained fixed dwelling that lawfully can be used as a place of residence
You must live in the property for at least six months, starting within the first 12 months immediately after purchase Only one grant is payable per eligible transaction, regardless of the number of applicants involved in the transaction. If you have a spouse or partner who has previously received a grant in any state or territory of Australia, you will not be eligible.
Steps to buying your first property
The wording around living in the property in the first year deserves some attention. At least one of the applicants for the grant must live in the property for a continuous period of at least six months, which must begin at any point within 12 months of settlement. If it is a new home, it must be occupied under the same terms, within 12 months of construction.
In terms of payment, the grant usually gets approved at the time of settlement. Typically, the grant will be paid directly to your mortgage lender; most major lenders are authorised to receive the grant on your behalf. If you are building a new home, the grant will be approved once your lender issues the first scheduled loan payment.
First Home Owners Grant – State By State
| | | | |
| --- | --- | --- | --- |
| State | FHOG | Other Benefits/Programs | More Information |
| ACT | $7,000 | The Home Buyer Concession Scheme assists people in purchasing residential land or a new home by charging conveyance duty at a concessional rate | |
| NSW | $10,000 | NSW also offers the First Home Buyers Assistance scheme, which provides exemptions or concessions on transfer duty for eligible buyers, and | |
| Northern Territory | $26,000 | The Northern Territory Government has a number of other programs in place to help buyers: the First Home Owner Discount provides almost $24,000 in stamp duty relief for first home buyers purchasing established homes; the Home Renovation Grant offers $10,000fore eligible recipient of the First Home Owner Discount | |
| Queensland | $15,000 ($20,000 if a contract is signed prior to December 31, 2017) | Among other incentives, the Queensland government offers a first home concession on homes valued at less than $550,000 (if they are going to be used as a principal residence) | |
| South Australia | $15,000 | SA also provides assistance in the form of the Seniors Housing Grant ($8,500 for the purchase or build of a new home valued up to $400,000), as well as a stamp duty concession on the transfer of a new apartment or substantially refurbished unit on contracts entered into from 22 June, 2017 to 30 June 2018. | |
| Tasmania | $10,000 | Until 30 June, 2018, homebuyers will have the opportunity to apply for $20,000 in FHOG funds if they are building a home using a registered builder, building as an owner/builder, purchasing an off-the-plan property or buying a new home. | |
| Victoria | $20,000 (in effect until 30 June, 2020) | Victoria residents are also eligible for a first home buyer duty exception on properties with a dutiable value of $600,000 or less. Buyers of properties valued between $605,000 and $750,000 are entitled to a significantly reduced concessional rate of duty. | |
| Western Australia | $10,000 | A boost payment $5,000 is available for first home buyers who entered into a contract, and owner builders who commenced laying foundations of their home, between 1 January 2017 and 30 June, 2017. The First Home Owner Rate of Duty is also applicable to homes valued between $430,000 and $530,000. | |