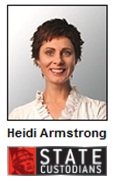 Q. I am a first home buyer and I'm having trouble trying to find a property. I have been looking for a few months now and the properties have either been out of my price range or not what I am looking for. Should I consider looking into investing instead?
A. There is a demand for housing at the moment, so finding the right property for you might take longer than you'd hoped for. The housing market has seen an increase in the number of first time buyers, who are people purchasing an investment property for their first home. They are able to use the rental income to help make repayments on the home loan and when there is enough equity in the home, they use this to purchase a house to live in.

If you decide to do this, you will also need to manage the risks. There is a lot of research that is involved when it comes to finding the right investment property. You will need to look at different areas and research market trends as well as population growth. Finance is also an important factor you will need to look at. At the moment, you may be able to manage mortgage repayments, but you will also need to look down the track to see what personal and career changes may happen that could affect your financial situation.