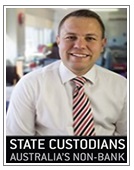 Q.
I have slowly started saving for a deposit for my first home. What sort of timeline should I give myself to save a deposit of 20% or more for a property around $400,000?

A. The amount of time it will take to save for a deposit will depend on a number of things including your income, expenses and amount of surplus cash you have left over. According to Bankwest, "it takes the average Australian first home buyer 4.2 years to save a deposit if 20% or more." So the sooner you can start saving, the less financial stress you will be putting on yourself. Below is a possible timeline you can use as a guide:

24 months before: This is when your repayment history will start to affect your credit report. Under the new credit reporting system, lenders can now see the past 24 months of your repayment activity. So, if you know that you sometimes miss bill due dates, now is the time to create a new strategy to ensure you meet all of your repayments on time.

This is also a good time to check your credit report to ensure there are not any mistakes recorded on the report. By doing this now, you will have enough time to contact the company who made the record and have the issue rectified.

12 months before: It is a good idea to check your credit report every 12 months to ensure that you are still in a good financial position and check for any mistakes.

It is important to review you debt and start to buckle down and save for a deposit. Personal loans, credit cards and other financial commitments can affect your borrowing power, so if you are able to eliminate some liabilities, it may help improve your borrowing power and also give you extra money to put towards your deposit.

6 months before: Lenders require a certain amount of paperwork to verify your information. So to help save time during the application process, make sure you have all of the required paperwork ready. This may include tax returns, payment summaries, payslips and bank statements.
If you haven't already started, research different lenders and home loan products available. This will give you plenty of time to speak with different lenders and see which home loan will best suit your needs.

3 months before: This is a good time to contact your lender and organise a pre-approval. You should organise a pre-approval before you start house hunting as you will know what your loan limit is when you go to make an offer.

However, applying with multiple lenders can affect your credit report, so only hand in an application form with a lender that you are intending to go with.