Question: What are the financial traps to avoid when investing in property?
Answer: By Carolyn Parrella, Executive Manager, Terri Scheer Insurance
Many landlords purchase property investments with view to generating wealth and improving cash flow.
However, landlords may put their hard earned money at risk if they fail to protect their rental properties from common financial pitfalls.
• Not setting the right rental price
Landlords need to ensure they have done their research prior to purchasing an investment property so they understand what amount of rent they can realistically expect to receive when leasing to tenants.
Setting the rental amount too high may limit interest from potential tenants and leave landlords out of pocket when the property remains empty for an extended period of time. Undervaluing the property can limit a landlord's rental income potential.
It is also important for landlords to ensure they can comfortably afford their monthly repayments, with or without rental income. Relying solely on the rental income to repay the mortgage could leave you unprepared and out of pocket during untenanted periods.
Real estate websites and classified listings in newspapers can give landlords an indication of the rental amount they can expect to receive at the property they are interested in purchasing.
If the landlord has already bought the property and appointed a property manager, the property manager should be able to provide them with information on comparable properties that have been leased and advise on the appropriate rent.
• Self-managing a rental property
While landlords may look at self-managing their rental property as a way to save a small percentage of the rental income, the benefits of appointing a property manager can far outweigh the costs.
Property managers have systems in place to find and screen prospective tenants, and access to databases that lists tenants with a history of defaulting on rental payments, damaging property and eviction.
Property managers can ensure the correct paperwork is in place, collect the rent, monitor arrears, form a professional relationship with the tenant and regularly liaise with them on the landlord's behalf.
If a dispute arises with the tenant, property managers are familiar with the relevant legislation and are therefore able to follow the correct procedures to help resolve the problem as quickly as possible.
• Failing to monitor arrears
If a tenant falls into arrears, it can be a very long and costly process to resolve and leave the landlord considerably out of pocket.
The procedures for delivering termination notices and requesting vacation varies around Australia, so it is important to be familiar with the local tenancy laws.
By regularly monitoring arrears, landlords are able to issue the tenants with the appropriate notices as soon as possible, so that they can resolve the issue sooner and mitigate any financial loss.
• Skimping on maintenance
Once a landlord has been alerted to maintenance issues, it's their responsibility to act on these or authorise their property manager to take the necessary action as soon as possible.
If maintenance issues arise, and the landlord is slow to fix it, they can be held legally liable if the tenant injures themselves. It is also important to ensure that all maintenance is completed properly and to appropriate standards.
Landlords shouldn't assume the cheapest repair options are the best, as it may end up costing them more money down the track if they need to re-repair the issue or replace a fixture.
• Inadequate or no landlord insurance
Landlord insurance can protect landlords from many of the risks associated with owning a rental property, provide peace of mind if the unforeseen should occur and ease a landlord's concerns about receiving regularly rental payments if their tenant damages the property or absconds.
Landlord insurance provides cover for malicious damage by tenants, accidental damage, landlord's legal liability and loss of rental income.
Uninsured landlords need to consider how they would manage financially if they were faced with thousands of dollars' worth of damage to their property, or were unable to relet their property while repairs were being made.
---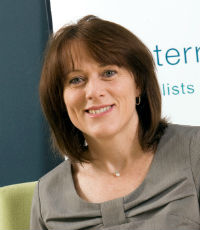 Carolyn Parrella joined Australia's leading landlord insurance specialists, Terri Scheer Insurance, in 2004 and was appointed Executive Manager in 2009.
Carolyn oversees all operations within business, which aims to protect landlords against the risks associated with owning a rental property. These include malicious damage by tenants, accidental damage, legal liability for occurrences on the property that cause death or bodily injury, and loss of rental income as a result of damage to a property or a tenant absconding.
As a South-Australian based national insurance firm, Terri Scheer Insurance is the only company in Australia to specialise solely in landlord insurance.
Carolyn also owns two investment properties.
For further information, visit www.terrischeer.com.au or call 1800 804 016.