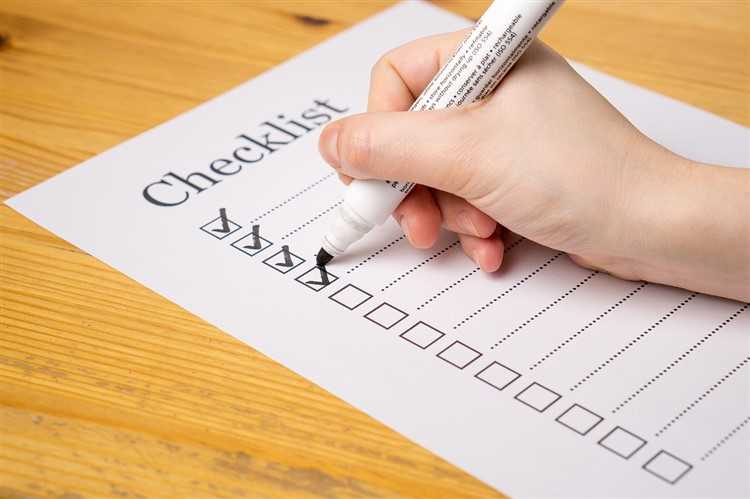 Did you know that more than half of Australians spend as much time inspecting a property as they would spend watching an episode of MasterChef?
Surprised?
In a recent poll of 1,000 homeowners, 58 percent admitted to spending less than 60 minutes inspecting the property they eventually purchased. The result? Well, over a quarter of those who did not spend enough time inspecting their property discovered issues with the property once they purchased it. Most of these problems centred around paintwork, construction quality, gardens and fences, etc.
"Buying a house is a major decision that will affect your finances and quality of life for years to come. By spending a few hours extra in inspecting the property minutely, you can save a lot of time and money in repairs once you purchase the house," says Anna, a mortgage broker. Indeed, a simple pre-purchase inspection can help you eliminate a lot of potential issues that could turn out to be quite expensive to repair in the long run.
Easy pre-inspection checklist to buying your perfect home
Shoddy walls with paint peeling off in the corners, leaking faucets or water pipes, mould, termites, etc. are small defects in a property that can make your life hell in the long term. However, these issues can be eliminated by inspecting the property thoroughly before signing on the dotted line, so that the seller can put things in order before handing over the keys to you.
As practical as it may sound, unfortunately, a large number of people don't spend much time inspecting their properties before purchasing them. The reason? According to the survey mentioned above, 36 percent of people overlooked the issues in the property they bought because they fell in love with it, while another 32 percent felt they weren't skilled enough to inspect a property properly. There was also a small group (11 percent) who were simply "impatient and tired of looking".
Whatever may be the reason for their careless behaviour, 26 percent of the homebuyers who did not inspect their properties patiently found issues in it post-purchase. Among this group, 74% spent money on fixing, replacing or improving the problems identified. Overall, 23 percent of the people in the group experienced some regret after purchasing the property.
"Buying a property is not an emotional decision. Before you buy a house, inspect it thoroughly and keep your eyes open for issues such as dampness, roof lines, leakages, etc. Any issues that you spot can be used to negotiate a better price on the property," explains Anna, who adds that it is better to walk away from a property if it has major flaws or structural issues.
To help you choose the best possible home for yourself, HashChing.com.au is providing you with this handy checklist that you can carry with you while inspecting potential properties:
| | |
| --- | --- |
| Layout: | Notes |
| Number of rooms | |
| Number of bathrooms | |
| Storage space | |
| Built in wardrobes | |
| | |
| --- | --- |
| Bathrooms: | Notes |
| Number of bathrooms | |
| Ventilation (windows, exhaust fans) | |
| Is the bathroom heated? | |
| Condition (check for signs of leakage, mould, dampness, shower area, broken tiles) | |
| Water pressure (open all the taps in the bathroom as well as everywhere else and check the water pressure and the colour of the water) | |
| | |
| --- | --- |
| Laundry: | Notes |
| Water pressure in the laundry | |
| Size and storage space | |
| Condition of trough (is it properly fixed?, signs of rusting, etc.) | |
| Drainage system | |
| | |
| --- | --- |
| Kitchen: | Notes |
| Size and design of the kitchen | |
| Does the equipment work as it should? | |
| Any leakage near the sink area? | |
| Is there ample space for your refrigerator, microwave, etc.? | |
| [Is natural gas fitted?] | |
| | |
| --- | --- |
| Pests: | Notes |
| Any mousetraps or rat poison in visible areas? | |
| Any mud tunnels positioned outside walls and structural areas (sign of termite infestation) | |
| Termite droppings near windows or on the floor (these resemble saw dust) | |
| Hollow beams or other signs of termite damage (tap surfaces to check) | |
Others:

Notes

Are the walls and the ceiling in good condition (look for cracks in the walls, roof lines, signs of dampness)?

Tip: Don't be fooled by fresh paint as it can often be used to hide visible defects.

Is the property insulated?

What is the condition of the floor and the floor covering?

Is the home well ventilated with natural light?

Do all doors and windows open and close properly?

Condition of windows (fly screens, blinds, curtains, etc.)

Will your furniture fit in the house?

Is broadband connected?

Are there smoke detectors installed?

Is the electric wiring new or fairly old?

Are there adequate plug points available?

Is there hot water supply?
| | |
| --- | --- |
| The outsides: | Notes |
| Is there a garage? How many car parks are available? | |
| Any cracks, dampness or signs of damage in exterior walls? | |
| If there is a pool, is it well maintained? What is the condition of the filtration system? | |
| Is there a garden? If yes, is it fenced properly? | |
| Is the sprinkler system working in the garden? | |
| Is there ample lighting in the outdoors? | |
| If there is an outdoor sitting area, is it in good condition? | |
| | |
| --- | --- |
| Miscellaneous: | Notes |
| Does the house meet council regulations? | |
| Is the house in a flood zone? | |
| Any developments planned in the area that could affect the property's value? | |
| Can you extend the constructed area if required? | |
Remember, prevention is always better than cure. By spending more time inspecting your property, you can save a lot of money on repairs in the future and ensure you have a good deal on your hands.
The same principle also applies to your home loan. You must compare home loan rates as well as features to choose one that best fits your requirements rather than choosing the cheapest home loan on offer. You can start by comparing broker pre-negotiated home loan deals at www.hashching.com.au
HashChing is Australia's first borrower-friendly mortgage marketplace that allows users to compare discounted broker-negotiated mortgage rates from over 60 lenders across Australia, online.