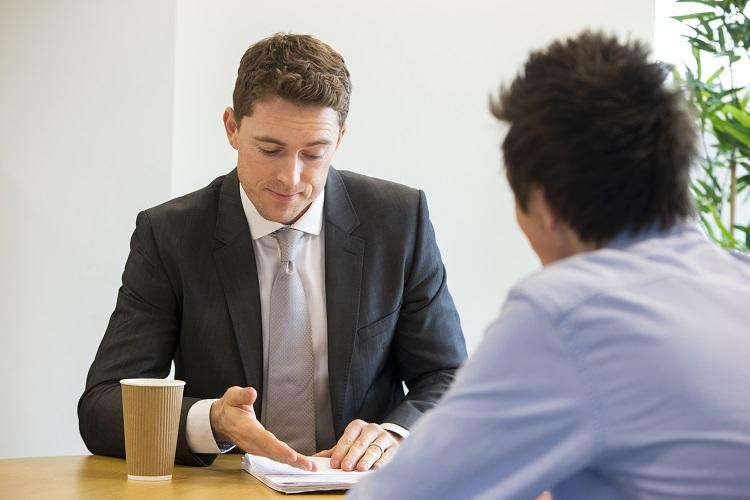 I was once asked at the end of a job interview to tell a joke. Seriously – apart from great uncles and children entertainers, who has something like that up their sleeve? The only thing to spring to mind was perhaps the filthiest joke I've ever heard, which is probably why I could remember the punch line.

I didn't get the job. (And had they actually liked the joke, I'm not sure I would have wanted it.)
The point is when it comes to job interviews, it pays to be prepared. And the same goes when applying for a loan. Do your research, know what you want and stick to your guns – otherwise the joke could be on you.

Here's a list of rookie mortgage mistakes to avoid:
1.) Eyes bigger than your wallet – You want it all and you want it now. Well, that's tough. First-home buyers have to super-nanny their housing desires and quit acting like spoiled brats. Get away from your 'me generation' attitude and avoid signing up for a mortgage that's too big.

2.) Honeymoon rates – …are about as awesome as heart-shaped beds. A discounted interest rate is tempting, but once the honeymoon is over you could be saddled with a much higher rate than what you could get from another home loan. A recent comparison of introductory rate home loans reveals that on average they cost borrowers more than $16,000 than ordinary standard variable rate loans.

3.) Rate-smate – Failing to consider and plan for interest rate rises could cause significant mortgage stress. New borrowers tend to be particularly sensitive to rate rises as they tend to be earning less in proportion of income to repayments. So take a hard look at your capacity to service repayments over the next 12 months and keep abreast of market forecasts on interest rates. As well, you can't always depend on lenders to raise rates in lock-step with the RBA.

4.) Cheap and nasty – Like discount plastic-surgery and half-price childcare, rock-bottom home loan rates are not always the best option. Working out the features that are most important to you and your financial objectives, and finding a good deal that can incorporate those points will probably be better in the long-run.

5.) Pro-pack(ed with fees) – Professional package rates can be offered with lower interest rates (usually up to 0.5%) but they require borrowers to bundle all your financial products and services together such as credit cards, personal loans and insurance. And for many this isn't a huge problem – it's like one-stop shopping, right? But beware that you may have to pay an annual fee to receive discounts on financial accounts. As well, lenders usually require your loan to be over a certain limit for you to be eligible.

6.) Deposit disillusion – You saved a deposit – that's fantastic! But it's like completing a 40 km of a marathon. Sure you're tired (mostly because you've been skipping cappuccinos) and you're well and truly over your flatmate (and his band), but you've just got to hold on a little while longer because you will also need to cover stamp duty, maintenance costs, legal and inspection fees .

7.) Blind loyalty – It pays to research the market and look at some alternative lenders and what they have to offer. OK, so you might not want to go with Bernie's Back Alley Loans (don't worry, I checked to make sure it's not a real lender), but there are plenty of mid-tier banks, credit unions or building societies and quality non-banks putting some interesting deals on the market.