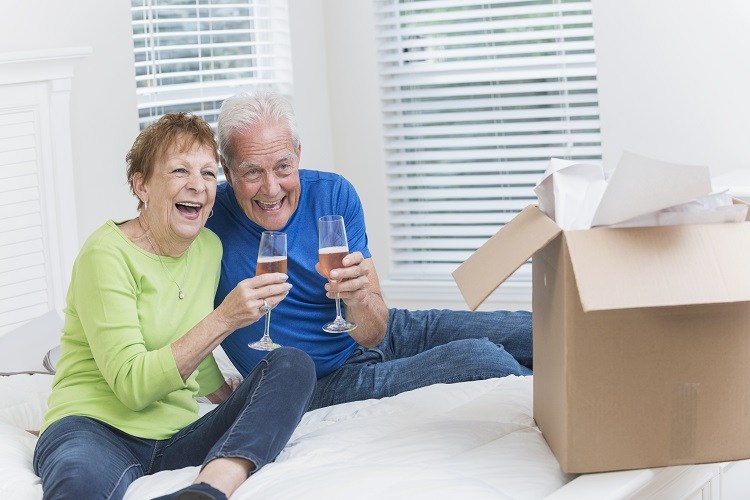 As you near your silver years, one of the most important things to plan for is where you want to ultimately settle down. For many retiring homeowners and households, downsizing might be the best option, especially if you still have a way to go on your mortgage.
But downsizing is not just for soon-to-be retirees, it can also bee for folks looking at a career or lifestyle change. Whatever your reasons may be, it is crucial that you understand the in and outs of downsizing in order to have the easiest transition possible. Here are some tips that will help you in the downsizing process.
Plan ahead
Do not fall victim to the misconception that downsizing just means moving somewhere that costs less than you're used to paying. With a proper plan, you'll know exactly what you're looking for, and why.
That is to say, your plan depends on your goal. Are you downsizing because you are retiring over the next few years? If so, being realistic with your budget is the key. On the other hand, if you are downsizing because of a career or lifestyle changes, you may have a bit more flexibility with your finances. Either way, a big part of making a plan entails determining the right budget and sticking to it.
Planning ahead also means determining what type of house you would like to move in to, as well as where it will be located. Retirees often go for a smaller free-standing house, while others choose apartment units for the convenience and minimal maintenance required.
The next thing to focus on is the location. Many new houses in the cities are going to be more expensive than the ones in regional suburbs. Retirement villages are also an option.
During this phase, you will also have to start letting go of some of the things you might not need in your new home. Think of creative ways to declutter and sort out your stuff – You can give them to your relatives, sell them in a garage sale, or donate them to charity organizations.
Also, no matter how marketable you think your home would be, never sign a purchase contract until you have secured a sale on your current home. You should also avoid buying more things without having a good idea of what your new home will look like.
Choose the right home for your needs
As mentioned earlier, your downsizing purpose will determine the type of housing you'll want to look at. For retirees, there are several house models which are senior-friendly – houses with barrier-free and no-step entrances, well-lit rooms, reachable sockets and switches, accessible countertops and sinks, and spacious bathrooms.
For seniors looking to take on an apartment unit, make sure that the building is senior-friendly as well. You may also consider choosing a unit on lower floors.
You should also remember to always begin with the end in mind. Instead of buying a house that fits your things, buy things that will fit your next house. Avoid the unnecessary and instead look for things that would be ideal in your new home.
Also, it is vital to mull over the accessibility of your target house to retail shops, health services, public transport, and other areas of interest.
Do your research and take advantage of incentives
Downsizers in different states are entitled to different incentives through stamp duty rebates or concessions. During last year's budget meeting, the government announced that it will help retirees fund up to $300,000 to their personal superannuation fund from selling their family home.
Some states also have their own incentive scheme, especially for downsizers. Check with your local government if you are entitled to any benefits when you downsize.
Know the costs
In the planning stage, you should already be aware of the costs associated with downsizing. Determine how much it would cost you to sell up your current home or to break your lease if you are on a long-term lease.
The thing is, even if you make money from the sale of your old home, moving and purchasing a new home will bring a new set of expenses.
Consult an expert
Given that the dearth of information about downsizing can make it complicated, it is advisable to seek help from legal experts and financial advisers. These professionals will be able to help you sort out every aspect of the downsizing process.
Think of it as a new beginning
Downsizing could be an emotional journey for you, especially if you have been used to waking up every morning in the same backyard view for years or even decades. Whenever you feel hesitant about leaving, think of downsizing as a chance for you to start again and begin the lifestyle that you want. It is an opportunity for you to start on a clean slate and live the best life you can imagine.