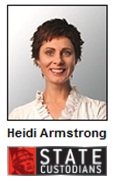 Q.
I have self-managed my investment property for the past 6 months and want to know if it is worth spending extra money each month to hire a property manager? It makes sense to hire one if I had multiple properties, but I only have one investment at the moment.
A.
There is not necessarily a right or wrong answer when it comes to managing your investment property; it just depends on what your goals are. If you want to be hands on with your investment and be a part of the decision making, you may prefer self-managing. Not only will being a landlord save you money on management fees, but you can play a bigger part in choosing a tenant, responding to enquiries and maintenance requests.
However, there are advantages to hiring a property manager, no matter how many investment properties you own. A property manager can give you peace of mind knowing that the ongoing responsibilities such as choosing tenants and chasing rent are being handled by a professional. Also, if there are any problems with the tenant, such as missed payments or property damage, the property manager can handle it in a professional manner.
Choosing to hire a property manager or self-manage the property comes down to what you want to achieve. Would you rather be hands on or allow someone else to take the reins?