Question: I've just bought a new investment property – should I self-manage or appoint a property manager?
Answer: By Carolyn Parrella, Executive Manager, Terri Scheer Insurance
One of the first questions for new investors entering the property investment market is whether to be a 'do-it-yourself' landlord or appoint a property manager.
It's important to carefully review all factors and assess what the options entail before making a final decision that's right for you.
The following considerations may help new investors determine how to best manage a rental property.
Self-managing a property
For some landlords, self-managing can be seen as a way to save money.
They may see benefit in choosing their own tenants and meeting them face-to-face during the screening process, while being in control of the overall care and maintenance of the property.
While advantageous in some aspects, do-it-yourself property management involves a significant time commitment.
A key question to ask yourself when considering this approach is: Do I have the time, knowledge and experience to run a rental property?
Landlords that self-manage a property need to find the time to screen tenants, ensure rent is being paid on time and be available to attend to maintenance issues promptly.
Regular inspections are essential to ensure the tenant is looking after the property. If they are not being held and property damage occurs during this time, it may escalate and become more costly to fix later on. Delayed maintenance can also leave landlords susceptible to legal liability claims if a tenant or their guest is injured as a result.
While self-managing a property does have its benefits, it's important to weigh up the options in terms of flexibility and peace of mind versus the value of a property manager.
Appointing a property manager
Landlords can take the everyday hassle out of managing their rental property by appointing a property manager.
Property managers can save landlords time and effort and their experience and knowledge can be well worth the cost for their services.
Property managers can help landlords find suitable tenants, confirm the correct paperwork is in place, ensure rent is paid on time and become the liaison point for any communication between tenant and landlord.
They have experience in finding and screening prospective tenants and have access to databases that list tenants with a history of defaulting on rental payments, damaging property and eviction.
They conduct regular inspections to ensure tenants are looking after the property, identify and manage maintenance issues and liaise with tradespeople to address any problems.
If a dispute arises with a tenant, property managers may be able to advise on relevant legislation and follow the correct procedures to help resolve any issues.
Appropriate landlord insurance
Regardless of what option investors choose when it comes to managing their property, a specialised form of landlord insurance is essential.
Taking out appropriate landlord insurance can help protect property investors from the many risks associated with owning a rental which include malicious damage by tenants or accidental damage.
Even the most fastidious tenant is able to damage a property, whether accidental or otherwise. This can be extremely costly for the landlord in terms of repairs and the loss of rental income.
Other risks can include legal liability and loss of rental income, particularly if a tenant absconds or leaves a property unable to be re-let while damage is repaired.
---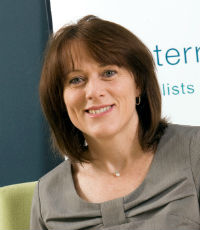 Carolyn Parrella joined Australia's leading landlord insurance specialists, Terri Scheer Insurance, in 2004 and was appointed Executive Manager in 2009.
Carolyn oversees all operations within business, which aims to protect landlords against the risks associated with owning a rental property. These include malicious damage by tenants, accidental damage, legal liability for occurrences on the property that cause death or bodily injury, and loss of rental income as a result of damage to a property or a tenant absconding.
As a South-Australian based national insurance firm, Terri Scheer Insurance is the only company in Australia to specialise solely in landlord insurance.
Carolyn also owns two investment properties.
For further information, visit www.terrischeer.com.au or call 1800 804 016.