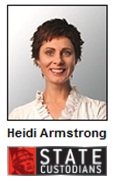 Q.
I have heard that there are going to be some changes to the credit report system and was wondering what information the lenders will be able to see when I apply for a home loan?
A.
The Australian credit reporting system will be changing on March 12, 2014. At the moment, Australia operates under a negative credit reporting system, which means that credit providers can only see defaults and credit enquiries. However, once this change comes into effect, they will be able to see a lot more information on your credit report. Besides defaults and credit enquiries, lenders will also have access to the past 24 months of your repayment history. This means they will be able to see when you made repayments on your bills and if they were on time or late.
If you have missed a repayment deadline multiple times, it could affect your chances of obtaining a home loan. Lenders want to be able to see that you can handle ongoing repayments.