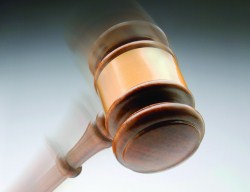 If you thought used-car auctions were only for expert mechanics, think again. Here's the
YMM
complete guide to buying a car at auction.
Buying at auction could save you 25% or more off the cost of the car. Yes, pitfalls and dangers are there, but smart buyers who do their research can bag a great bargain without getting burned.
Across Australia, thousands of vehicles are sold at auction every week. Manheims and Pickles are Australia's largest automotive auction houses, and between them sold around 380,000 vehicles in the last financial year. A dozen other vehicle auction houses in Australia sell everything from unregistered wrecks to classic cars, usually for less than you'd find in a dealership.
What and where can I buy? The range of cars available from auctions is staggering.
Published August 2011