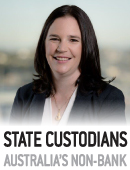 Q.
Is it worth buying property interstate as an investor? What are the best tips for finding the right property from a distance?
A.
Limiting yourself to just your home state could limit your potential to increase your capital gains and rental yield if you are not investing in areas with potential growth or demand. It is also a way of diversifying your risk by investing in different locations. There are a number of simple things you can do to limit the risks of buying interstate and improve your chances of buying in a strong market with a lot of potential.
Do you own research: It is important not to just rely on what others tell you about a property and the area. Selling agents may have a lot of knowledge about the area, but they may only highlight the positives and not reveal all of the negative points. There are a number of different resources you can use to do your own research. Some include: local newspapers, internet searches, property magazines and property reports.