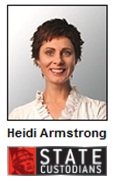 Q. My partner and I are looking to purchase a new house and have just found a great property in a really good location. We really want to make an offer on the house, but haven't sold our existing house yet. It has been on the market for about a month and a couple of people have been interested, but no offers have been made. Should we wait until we sell our existing house before making an offer?

A. Unfortunately, homeowners aren't always able to sell their existing house and buy a new one at the same time. This is often due to the state of the market. For example, if there is a demand for housing, you may be able to sell your property quickly, but be unable to find a new house. However, it could be the opposite if the housing market is slow. You may be able to find a new house easily, but unable to sell your existing property. In order to help manage the risks of either buying or selling property first, you need to research the market. If you are able to gain an idea of where the market is heading, you can better plan for when the best time to buy and sell is. Some considerations you can take into account include:

• Value of your home: Before putting your house up for sale, you should get a realistic value. This can also give you an indication of what other properties may be selling for.
• Finances: You will need to speak with your lender about organising a pre-approval before purchasing. The more information you disclose to your lender, the more they can help you get approved for a home loan.
• Impact on your life: You need to consider how either having a second mortgage or having to rent until you find a property will impact your life. How will it affect your savings or your family?