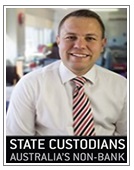 Q.
We are getting ready to start house hunting for our first home, but there are a lot of things we are not sure about such as where to start looking, how to negotiate and how the settlement process works. Is it worth employing a buyer's agent to help us?
A.
A buyer's agent can be beneficial as they can help with searching, evaluating and negotiating during the purchase process. Some of the responsibilities of a buyer's agent include: researching the market, research recent sales data, create an appraisal, inspecting properties to create a shortlist of the most suitable options, oversee price negotiations, oversee exchange of contracts, conduct pre-settlement inspections and assist with the settlement process.
Depending on your needs, you may or may not need their help with all of these things, but that is up to you. But a buyer's agent can cost up to 1.5-3% of the purchase price. Although this may not seem like a lot, it can add up. Remember that 3% of a $500,000 is $15,000, which is a fairly large chunk of change if you are also trying to save a deposit. so although it can be beneficial to have the expert advice and help, you will need to decide whether you can afford the extra costs.