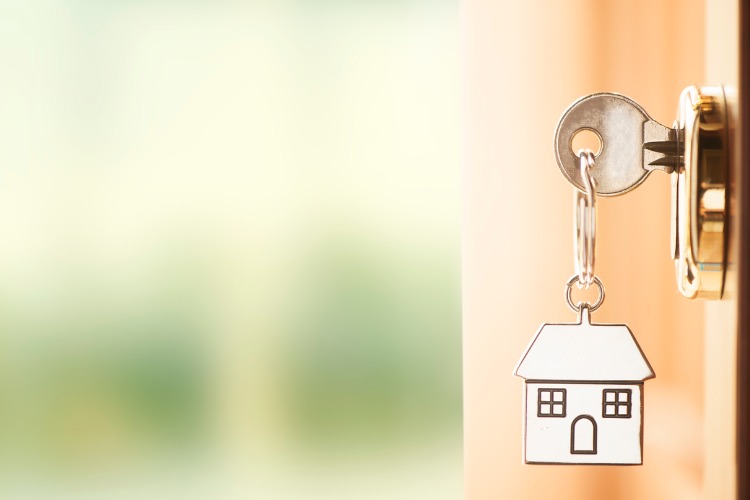 Buying a house is considered a sign of success in our society. It's a huge milestone and one that should be celebrated, but it requires a great deal of planning and countless hours of research to gather as much information as possible to help with the home buying process.
Unless you have access to a wealthy family member who is funding the purchase for you, as a buyer, you'll have to apply for a mortgage to get your hands on the home of their dreams.
Ninety-four percent of millennials across Australia consider homeownership to be important, according to Gateway Bank and Genworth Insurance Limited's (Genworth) Millennial Homeownership Survey, surveying 2,127 millennials across the country. Fifty-six percent of those surveyed do not own a property, while 40% own a property with a mortgage.
The primary reason given (58%) for wanting to own a home is the sense of 'stability and security' that homeownership provides, followed by the belief that property remains a good investment despite recent home price depreciation (48%), and that renting is a waste of money (46%).
However, it's one thing to desire homeownership, while it's another to actually own a home.
Aspiring homeowners, especially millennials, are facing certain barriers that are preventing them from entering the property market.
Here are 5 blockers that may stand in your way of homeownership:
A poor credit score. More than 10% of the millennials surveyed for the study cited their bad credit score as one of the blockers standing on their way of homeownership.

A bad credit score (0-509, based on Equifax Score) may disqualify you from getting a mortgage or make your options limited. Even if you were able to get a mortgage on a low credit score, the interest rates and fees you have to pay maybe through the roof. However, there are a few options you can explore to get a home loan with a bad credit score.

If you have a low credit score, consider waiting before applying for a home loan. You may be able to improve your credit score by changing your spending habits. Some things you may consider doing to change your spending habits include paying your bills on time, keeping tracking of your credit balance, avoiding maxing out your credit accounts, and making payments before taking on a new debt.

You may also get a credit report to help you prepare better should you want to apply for a mortgage.

Inadequate savings for a deposit. Not being able to save for a deposit is the top barrier that hinders millennials from owning a house, the study said. It may be challenging to save up an adequate amount for a home deposit these days, but there are some options that may help.

"Maximising your savings potential by setting up a dedicated savings account with restricted access – think about repurposing a Christmas club account, for example – or by shopping around for the best interest rates could make a big difference," says Lexi Airey, CEO at Gateway Bank.

"Those in the position to get a helping hand from their relatives might want to consider a Family Pledge home loan, which can accelerate their journey to owning a home."
First-time homebuyers may also look into the government's First Homeowners Grant initiative and check to see if they're available for stamp duty concessions.
Also read: First homeowners grant
Job security. Potential lenders would like to know that you have a stable income and the ability to pay your mortgage together with your other obligations. You will be required to present pertinent documents such as proof of employment and income in addition to the standard documents required for lenders to evaluate your financial capability.

If you don't have job security, you've moved around a lot at work or you just started a new job, it may hinder your way to becoming a homeowner. More than 30% of millennials surveyed cited this very reason as a barrier from owning a home.

It may be better to wait until you have a more secure employment that provides you with a stable income before applying for a home loan. You also have to be honest and ask yourself—Is my job stable? Is my income enough to pay for a mortgage on top of my other expenses?

Your priorities. Your priorities greatly affect your finances, which in turn affects your ability to purchase a home. If you plan to start a family in the near future, owning a home may not be a financial priority for you at the moment – especially if you are planning to take parental leave.

More than 10% of the millennials surveyed cited planning to start a family and not being able to afford both as a block that stands in their way of homeownership.

A further one-third also said that they can't afford to buy a property where they want to live. Prioritising where you want to live is not a bad thing in itself; however, you may need to find a more affordable home as an alternative location to your top choice, if you're price out of that market. This is where investing could be a good option.
Also read: How much deposit do you need to buy a house?
Being always on the move. The study found that 10% of those surveyed cited needing to move around from work as a blocker that stands in their way of owning a house.

Even if you can afford to purchase a home, being always on the move may prevent you from actually owning a house. Although a house may be a good property investment for you, homeownership may not be ideal for people who feel that they will likely relocate in the next 1-2 years, or those who don't want to deal with everything that goes with managing an investment property if they move out.
Homeownership is still a huge part of the great Aussie dream. If you're ready for the challenge, talk to your loan provider to discuss your options and get more information about purchasing a property.
Always keep in mind that it's in your best interests to have all the tools—paperwork, financing, information, etc. – before you head on to the battlefield that is the property market. Once you're armed and ready to shop, however, property buying can be an empowering and exciting experience!