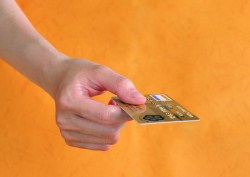 Getting something for nothing – that is, clocking up rewards while you spend on your credit card – is a nice concept.
But as the saying goes – there's no such thing as a free lunch. Do credit card reward programs represent good value? Or are you better off avoiding that whopping annual fee and buying stuff direct? Your Money Magazine compared 81 reward credit cards to find out which offers you the best bang for your buck.
In this article we'll show you which cards we awarded our gold medal stamps, plus common traps consumers regularly fall into. We reveal the best cash back, store, and frequent flyer cards, plus -you can also compare your own spending habits to our exclusive card recommendations.
Credit-card reward programs – key findings
If you spend less than $1,000 a month on your card, don't join a frequent flyer program
If you spend $5,000 a month on your frequent flyer reward card, you should be looking for about 7 free SYD-MEL flights a year
Unless you spend more than $10,000 a year, don't bother with a cash-back reward card
You'll have to fill up more than 30 times a year just to break even with most fuel reward cards