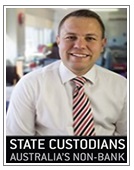 Q.
My partner and I are starting to renovate our property and we are going to start with the bathroom. What are some tips to help us maximise our renovation without too many expenses?
A.
Renovating room by room is a smart tactic to help you avoid getting in over your head. The bathroom is a great place to start as it can add significant value to a property without necessarily spending a lot of money. Below are some ideas to help make your renovation a hit.
Waterproof: This is essential for any bathroom renovation. Having water spill out of the shower, bath or basin is inevitable and if the waterproofing is not done properly, then you could end up with serious water damage only a few months down the track. It is worth hiring a professional for this part of the renovation to ensure the room will stay intact for many years to come.
Storage: Bathrooms are not always extremely spacious, so you need to make the most of the room you have. For a small ensuite, consider using a wall mounted basin with a mirrored cabinet so that you can store toiletries behind the mirror. There are plenty of clever storage products available that can maximise the amount of room you have.
Essentials vs. Luxuries: Budgeting plays a big part when deciding on essentials and luxuries. If you are on a tight budget, then you will need to ensure you complete all the essentials before moving on to the luxuries. Also, think about the purpose of the renovation. Is this for you to live in or to rent out to tenants/sell? If you are renovating for profit, then you may find other buyers or renters may not be willing to pay extra for fancy extras and just want something simple.