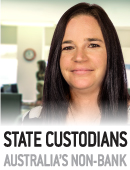 Q.
My partner and I are keen to purchase our first home, but I am not sure if I am ready to take the leap. What signs indicate that you are ready to purchase a home?
A.
Buying property is a huge achievement, but jumping in too soon can be damaging. Buying in a bad area, borrowing more than you can cope with or buying a 'renovator's delight' that ends up being a dump, can all cause major problems down the track. Some signs that may suggest you are not quite ready to enter the property market include: you are not financially ready, not personally ready, you haven't thought about ongoing costs or you are not interested in insurance.
If you have not saved a sufficient amount of money for a deposit or factored in how much money you will need to set aside for the monthly repayments, then it could be a sign that you are not quite ready to buy. You also need to look at your own personal life to see if you are ready for the commitment. Do you have a stable job? If you are buying with another person, is your relationship solid?
If insurance just seems like another optional extra cost, not a requirement, then that should be considered a red flag. Income protection can provide a safety net if you were to fall ill or lose your job.
Similar to the point made above, there is a lot more that goes towards buying a property than just the mortgage repayments and if you don't cater for these costs, you could be in significant financial trouble.