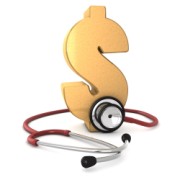 The best way to take the "ouch out of paying for private health insurance is to shop around for the best policy. Your Money Magazine has compared policies from all 37 privtae health funds to find the best available.
Each year in early April private health insurance funds write to their members explaining their latest price increases.
In 2011 the cost of private health cover went up by an average of 5.6%. The average for the past five years has been around the 6% mark and premiums are expected to increase again in April.
If you don't have private health cover or you haven't reviewed your health fund for a while, this comprehensive, 4,000-word special report compares policies from all 37 private healht funds to find the best coverage at the most competitive price for:
Young singles
Families
Mature couples
It will help you to decide whether or not you need private health cover, the level of cover you need, and how to determine which packages might be best for you.
It includes tips on how to cut the cost of your health cover and reveals those plans that have nasty, often unexpected exclusions.