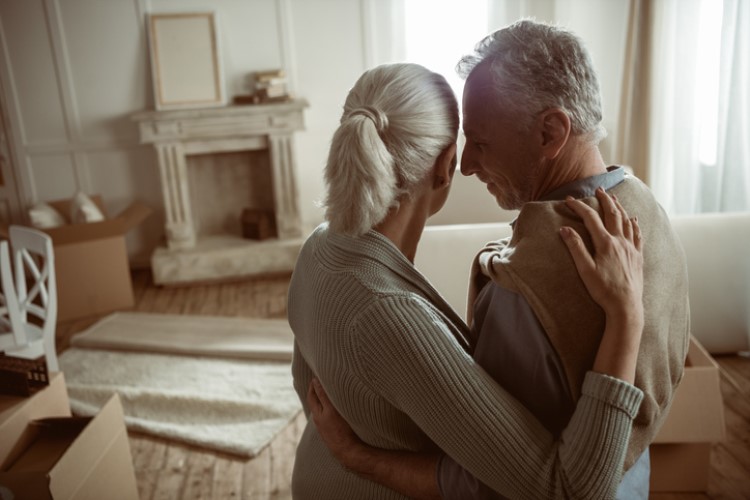 With Australia's senior population now 1 in 7 (as of 2017, defined as 65 or older) we're heading toward an Australia that will have a senior population of 1 in 5 by 2037.
Funding one's own retirement with superannuation is a feasible option for many older Australians. Other avenues such as property investments, share investments, and managed funds are also popular for seniors seeking a comfortable retirement lifestyle.
Seniors who own their own home, or have significant equity in it, can apply for a line of credit or lump sum by taking out what's known as a reverse mortgage.
A reverse mortgage is a type of loan that uses equity in your home to provide you with money. This money is paid back when you sell the home, move into aged care, or pass away. Reverse mortgage holders don't have to repay the loan under normal circumstances.
The market for reverse mortgages
Over 23,000 Australians hold reverse mortgages, worth a total of $2.5 billion. The average loan value is $118,627 with an average home value of $632,598.
Those looking at reverse mortgages may be tempted to use this as an option to secure their financial future. The official Reserve Bank cash rate is at record lows – 0.75% as of December 2019.
Though the cash rate is down, are reverse mortgages more of an appealing option?
Commonwealth and Bankwest – out of reverse mortgages
One of the big four banks, Commonwealth Bank and its subsidiary Bankwest moved out of the reverse mortgage space in early 2019.
Later Westpac and Macquarie Banking Group withdrew their reverse mortgage offerings.
In 2018, Commonwealth Bank was found to be lending irresponsibly in an ABC 7:30 report. ASIC also issued a warning about reverse mortgages shortly after.
ASIC says reverse mortgages are "a more expensive form of credit compared to standard variable owner occupier home loans; the interest rates are typically 2% higher and, as there are no repayments required, interest compounds."
As of 2018, two credit licensees wrote 80% of the dollar value of all reverse mortgages. This indicates a severe lack of competition in the sector.
The public option
As the population ages and the strain on the public pension system grows, the Government offers a Pension Loan Scheme.
The Loan scheme boosts a couple's pension by 50%, giving pensioners an extra $17,800 p.a. as a couple or $11,800 p.a. with a fixed interest rate of 5.25% p.a., a full percentage point lower than most reverse mortgages in the public sector. It does not affect the Centrelink aged pension or change the outcome of a means test.
Make sure you understand the terms and conditions
Reverse mortgages can be hard to understand. What's made worse is that ASIC found unfair terms in five out of five standard contracts they reviewed for their report on reverse mortgages in 2018.
If markets change, ASIC says "borrowers still faced a risk of being left with insufficient equity in their homes to pay for their future financial needs."
However, ASIC does say "older Australians should have fair and equitable access to equity release options such as reverse mortgages" provided the proper consumer protections are in place.
Savvy CEO and finance expert Bill Tsouvalas says that those thinking of taking out a reverse mortgage should consider their options carefully. "Reverse mortgages are an easy way of getting money out of your home equity. Though attractive, beware of kicking that can down the road. If markets shift downward, you or your successors may be saddled with a massive debt. This short-term gain could equal long-term pain.
"Using home equity to invest in property or shares may not give you immediate returns but won't put you further behind over time."
You should always consult with a trusted legal representative and financial advisor before making any decisions on reverse mortgages.
Bill Tsouvalas is founder and CEO of Savvy. Savvy opened in 2010 to connect Australians with competitive loans using the latest technology. He has over 15 years of leadership in finance, fintech, and economics while helping empower people with finance knowledge. He is also a patron of Kids Under Cover.
---

Bill Tsouvalas is founder and managing director at Savvy Finance. He has a been working in the vehicle & asset finance business for over 8 years. He also writes articles on car finance, chattel mortgage, insurance, consumer protection and insurance related topics.
For further information, visit
www.savvy.com.au
or call 1300 974 066